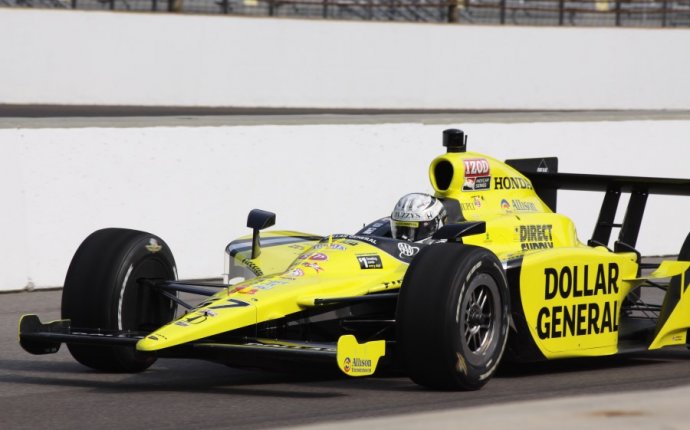 What is Indy 500?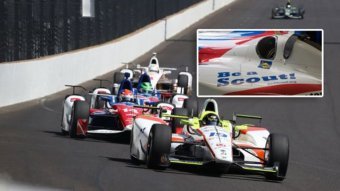 If the best things in life are free, what happened over the weekend is basically the best thing ever.
The No. 19 Boy Scouts of America race car finished third in Sunday's Indianapolis 500 — the biggest racing event of the year. The top-three finish means millions of people saw the car's red, white and blue paint scheme and logos that exclaim "Scouting" and "Be A Scout."
Pretty sweet.
But that third-place finish is even sweeter when you remember this: All of Sunday's high-profile publicity for Scouting cost the BSA nothing. That's thanks to the generosity of Dale Coyne Racing, a longtime supporter of Scouting at the local and national levels. Dale and Gail Coyne are recipients of the Silver Buffalo Award, Scouting's highest honor for adult volunteers. The BSA branding on their car is one of many ways they support Scouting.
When rookie driver Ed Jones was the third to cross the finish line on Sunday, it wasn't just a win for the Dale Coyne Racing team. It was a win for the BSA and Scouts and Scout leaders everywhere.
It was also the Dale Coyne Racing team's best result ever at the famed Indianapolis Motor Speedway.
From the back of the pack
Jones started the race in 11th. That's not a terrible starting position in a race that goes on for 500 miles, but it means you'll need to work hard to improve your placement.
On Lap 53 of 200, Jones was right behind a crash between Scott Dixon and Jay Howard. Jones' car was damaged, forcing him to take a pit stop for repairs.
He re-entered the race in 28th.
At 100 laps, Jones and the BSA car had advanced to 16th — still a long way behind the leaders.
By the last round of pit stops, the rookie had moved all the way to second, battling for that position against past Indy 500 (and Dancing With the Stars) winner Helio Castroneves.
Despite some damage that affected his car's aerodynamic qualities, Jones finished third — his best result of the season so far.
"I damaged my front wing, and it put a big hole in it. My legs got pretty cold, to be honest, " Jones said. "I had wind blowing into them like crazy. It also created a lot of drag. I was really good catching up to the other guys in the corners but as soon as we got to the straights I couldn't tow up to them. We just lacked that straight-line speed for the last 40 laps. It was very hard for me to defend or attack. Which is frustrating, because we had the car to win today."
Source: blog.scoutingmagazine.org