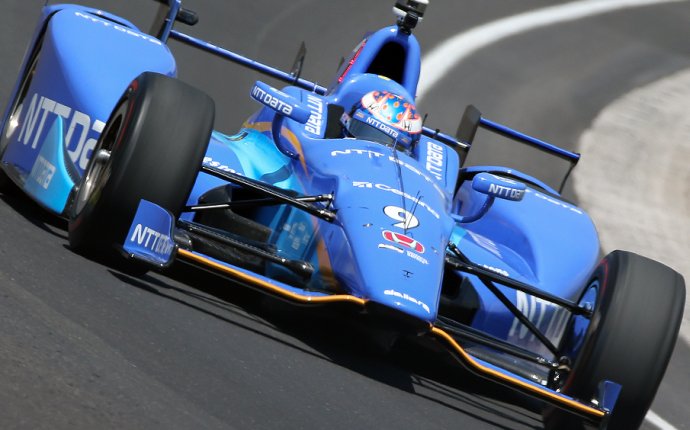 What Time is Indy 500?
Two-time Formula One champion Fernando Alonso will race for McLaren at the Indianapolis 500 on May 28 in a surprise switch that will see the Spanish driver miss the Monaco Grand Prix on the same day.
It will be Alonso's first drive in the biggest race in the United States as he steps up his bid to win what he regards as the "Triple Crown" of motor sport: the Monaco GP, the Indianapolis 500 and the Le Mans 24 Hours race.
"It's a tough challenge, " said the 35-year-old Alonso, who has twice won in Monaco and hasn't competed at Le Mans. "But I'm up for it."
McLaren made the announcement Wednesday, saying the Monaco GP will be the only Formula One race that Alonso will miss. The British-based team hasn't announced who will replace Alonso for the most glitzy race on the F1 calendar.
McLaren will be racing in the Indianapolis 500 for the first time in 38 years. Its entry will be a Dallara DW12 chassis, run by the Andretti Autosport team headed by Michael Andretti — a former IndyCar champion who raced in Formula One for McLaren in 1993.
Alonso will fly to Indianapolis immediately after the Spanish Grand Prix on May 14 to get in two weeks of IndyCar practice.
"I've never raced an IndyCar car before, and neither have I ever driven on a superspeedway, but I'm confident that I'll get to grips with it fast, " he said.
"I've watched a lot of IndyCar action on TV and online, and it's clear that great precision is required to race in close proximity with other cars on the far side of 220 mph. I realize I'll be on a steep learning curve."
Andretti will have six cars in the Indianapolis 500, including Alexander Rossi, the former Formula One test driver who was the surprise winner of last year's 100th running of the classic.
The Andretti team has shown much improvement from last year, when Honda was dominated all season by Chevrolet. But Honda drivers have won the first two races of the season, and the Andretti cars have been competitive.
There had been rumblings in the paddock at the Toyota Grand Prix of Long Beach this past weekend that IndyCar officials were trying to bring in a "showstopper" for this year's race, but nothing could be confirmed. Alonso was one of the names being floated, and the pairing makes sense now that McLaren is run by Zak Brown.
Brown ran an Indianapolis-based marketing firm for years before his gradual move into Formula One. He often has been consulted by IndyCar management on a variety of issues, and was even in talks for an official role with the series.
"Could Fernando win this year's Indy 500?" Brown said. "Well, I wouldn't be so silly as to make any such rash prediction, but I expect him to be in the mix."
In 1966, Formula One champion Graham Hill won the Indianapolis 500 as a rookie. The most celebrated Formula One driver to take part in the race in recent years was Nigel Mansell, the then-defending champion, in 1993. Mansell finished third.
Alonso, who has 32 grand prix victories, is competing in his 15th season in Formula One. He didn't win a point in the first two races, in Australia and China.
Source: www.mercurynews.com