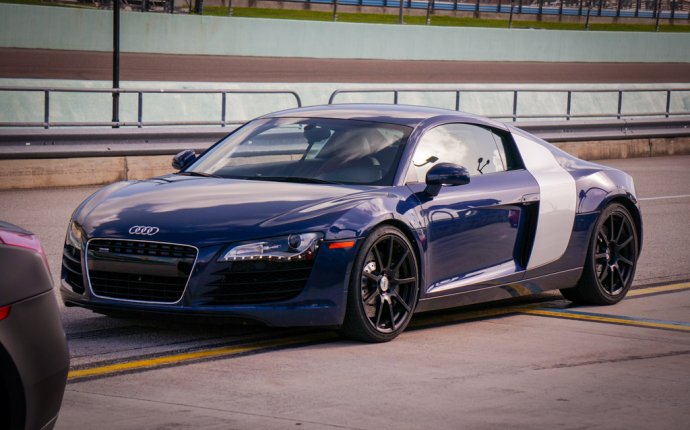 Miami Exotic Auto Racing
500 Brickell Ave
Ste 1602
Miami, FL 33131
(786) 763-2781
OK, SO MUCH to write but I will be brief and stick to the highlights. I went to race with Miami Exotic Auto Racing on September 20th. Super cool operation and staff. The venue was Homestead Miami Speedway which is a freakin' NASCAR track! It is literally almost two miles around and they let you go 4 times around per session, so it take a decent amount of time, and it isn't "over in a minute". I got to drive a Ferrari and a Nissan GTR before deciding to upgrade my package and add a Lamborghini. The prices here very fair, similar to the track for exotic car racing in Las Vegas I went to last year in vacation for my bachelor party. The line to race was very short and the instructor's in the three cars I rented were all super nice and knowledgeable. I was able to hit a top speed of 125 MPH as my fastest time, and I honestly felt like a pro racer for a day. I already told my friend to go try it, he is also a local resident looking for an adrenaline rush, and he and I are going to go together again in November. The owner, Jared was very hands on as well, he greeted us and kept checking in to make sure it was fun. I am a fan for sure! So glad this is available in Miami. Thanks Miami Exotics!
Awesome time on the track with Miami exotics. Juan was an excellent coach in the Gallardo. Will definitely be back for more
The experience driving the Ferrari 360 challenger was very nice, the instructor inside the car was very accurate in every recommendation while you drive the car, My complain is in the staff in the race track, I arrive at 11:00 I sing the list to drive at 11:30 cuz when I call that was the hour the guy on the phone told me, the make me wait 3 hours under the sun, and when I ask for my money back, and demand to speak with the manager almost 3 hours and half waiting they let me drive the car, Very bad experiences with the staff in the race track, the staff in the office is good
This organization has a long way to go in customer service. We were asked to come in 1 hour later for our start time. Fair enough. We arrived a little early as requested as well. They were not ready and had clearly overbooked. We waited and waited for their instruction course to start and were constantly told different things about it's start time. Then they claimed we should do the 'demo' track run but the only person qualified to do that was the only class instructor driving just 3 people at a time around the track 2x in a 4 door sedan. OK, so who is left to teach the course then? 3 of us customers complained and they finally did the a 'crash course' version. Then comes the 3.5 hour WAIT in the hot sun just go get into car we wanted. They offered an 'upgrade' of 4 laps to ease our anger, but they only did three. Their ride along instructor barely spoke English and wasn't understandable. We were told multiple times it'd be 15-20 minutes for our turn when it was more like 45 mins to an hour. Many customers were pretty pissed (as were we) to wait 3-4 hours in the hot sun for a 7 minute drive. We also paid for their crappy video service. Which when we go it home didn't work, it only showed 1/2 of the video and it was grossly distorted. What a racket this company is! I demanded a partial refund and we AT LEAST got that back. They ruined my son's 18th year birthday present with horrible customer service, terrible communication and just plain gross incompetence! We used a different company in Vegas in 2016 and they were AWESOME so we have something to compare MEAR to. Avoid this group at all cost...the inmates are running the asylum here folks. I am so pissed I am reporting them to the BBB and disputing FULL charges on my credit card!
Getting an opportunity to drive a Lamborghini is something I never thought I would do. Thanks to Miami Exotic Auto Racing, my dream has become a reality. 10/10. Ps- Mike is awesome
Great time. My favorite car was Audi a 8 Must come out and try. Great weekend to drive. Best time ever. Miami exotic auto show great times. Great for all ages. My 11 old daughter love the Show. It great for all ages My family first trip to homestead was amazing time. Bring a hat and water very hot outside. Will be back. Again
Wow!! What an AMAZING experience. Never felt a rush like this in my life!! Staff was awesome, cars were awesome and you can't get any better than that! Everything was done very professionally and the instructors were very helpful. Definitely coming back again!!!
Signed up and payed to drive a Lamborghini months in advance for my dads birthday. We get to the location and all cars offered to drive are broken down. We asked for a refund and they said 5 business days it will be returned and it has not. We have left 5 different voicemail's and no one has returned our calls.
Really wonderful. I did this for my boyfriend for his birthday, he is an auto tech and really wanted an opportunity to drive his dream car. I bought him 3 laps in the Audi R8, and some hot laps with a pro driver. I think the staff are truly what make the experience here. From the moment I signed up, all of my questions were answered and the entire process was completely stress-free. Every single member of the crew was knowledgeable and friendly with no exceptions. The driver did a great job of instructing my boyfriend so he could maximize his experience while still assuring his safety. After his drive, Employees also happily popped the hoods on the cars so that my boyfriend could check out the engines in each vehicle. This really is a fabulous company and I would happily do it again, and encourage others to try it out as well. Great experience!
Such an amazing time. Instructors were very helpful in getting me to handle the track better which made me go faster in the end. Next time I need to get more laps so it will last longer. Great prices too.
First time ever in a racetrack and hitting a new personal top speed without breaking any laws ;). The crew and team at Miami Exotic auto racing was professional an fun while ensuring my safety. Only problem was i wish i could do more laps lol.
Source: www.yelp.com