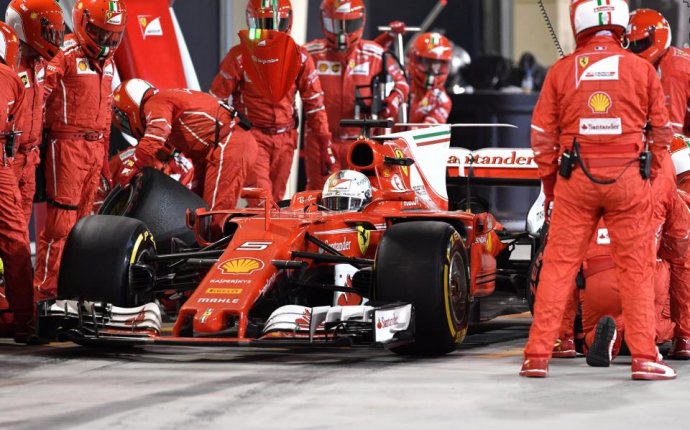 F1 Race Start Time Today
Clive Mason/Getty Images
The start to the 2017 Formula One season has been the most fascinating in years and more drama is expected when the drivers head to the Sochi Autodrome for the Russian Grand Prix.
Three rounds in and it's Sebastian Vettel who leads the world championship for Ferrari, having won two of his first three races. However, three-time world champion Lewis Hamilton has been quick in the early stages of the year, with poor strategy and individual errors costing him in Australia and Bahrain.
Hamilton has a strong record in Sochi, too, winning in 2014 and 2015 on his way to successful seasons. A victory here would potentially ignite Mercedes' title charge.
Here's the key details for Sunday's race, the drivers who are set to be involved in Russia and a preview of what is set to be another absorbing showdown.
Start Time: 1 p.m. (BST), 8 a.m (ET), 3 p.m. (Local)
TV Info: Sky Sports F1 (U.K.) and NBC Sports (U.S.)
Driver List: visit.
There have been times this season when Hamilton has been a little tentative, which is out of character for a driver that's usually so aggressive. As noted by Phil Duncan of the Press Association, at the start in Bahrain he was bullied by Vettel:
Phil Duncan @PhilDuncanF1
Seb definitely a bit braver on the brakes than Lewis at turn one. Bottas leads from Vettel and Hamilton. #BahrainGP
2017-4-16 15:12:09
It'll be an intriguing weekend for the team-mates of those drivers—Mercedes' Valtteri Bottas and Kimi Raikkonen of Ferrari. Both showed encouraging pace in first practice, with Raikkonen leading the standings by 0.045 seconds from his compatriot.
Raikkonen will be after a strong performance in Russia.Dan Istitene/Getty Images
Also hoping for a big weekend will be Red Bull and especially Max Verstappen, who was performing well in Bahrain before he suffered with brake failure. As we can see courtesy of Sky Sports F1, the teenager was far from pleased after he was forced into a retirement:
Sky Sports F1 🏎 @SkySportsF1
Max Verstappen really didn't enjoy that retirement Blog: https://t.co/FqMrMyKclJ Sky Go: https://t.co/b3kqVfkFnn #SkyF1 https://t.co/kRRSeIkPPU
2017-4-16 15:30:11
Practice sessions have been difficult to gauge this season, with teams sandbagging in an attempt to keep their true pace hidden. With that in mind, it's difficult to make too many judgements about any team or any driver until qualifying.
But, as Vettel noted, this is typically a circuit where Mercedes show their best. After a sloppy display in Bahrain, expect Hamilton to bounce back with his second win of 2017.
Source: bleacherreport.com