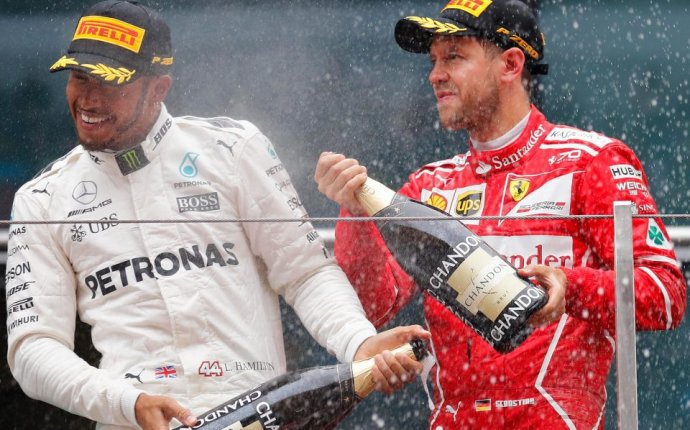 Grand Prix Start Time Today
Clive Mason/Getty Images
After losing the opening race of the campaign, Lewis Hamilton stormed to victory in China, and he has to maintain his momentum to stay ahead of Ferrari's Sebastian Vettel at the
The two former world champions promise to make this season a classic edition in the sport as they battle tooth and nail for the championship title.
Mercedes have a credible challenger this term, with the famous Italian constructor finding racing power once again.
Here is how you can catch the night-race action:
Date: Sunday, April 16
Time: 4 p.m BST/11 a.m. ET
TV: Sky Sports F1 (UK only), NBC (U.S. only)
Stream: Sky Go, NBC Sports Live
Driver List: visit Formula1.com
Preview
KARIM SAHIB/Getty Images
Hamilton was back to winning ways in Race 2 of the year, holding off Vettel with a display of dominant driving from the front in testing conditions.
Vettel struggled to keep up with the motivated British star, and it already appears the title will be decided between the phenomenal pair.
Hamilton initially found pace issues in practice, as his German competitor went fastest on Friday, and the expected higher track temperatures could be a blessing for the Scuderia.
Ferrari is the team to beat on the hottest days of the year, and the SF70H will excel at venues such as the Bahrain International Circuit, even with the race being staged at night.
Clive Mason/Getty Images
The Silver Arrows driver said:
Ferrari are very good in hotter conditions. If anything, Ferrari have got a bit quicker and the gap's even closer – they will be very, very quick.
When it steps up in temperature...so far in the first race it's been shown as not to be the greatest for us just yet, so we're just learning on the tyres. Hopefully it will be better…
Kimi Raikkonen has had more successes in Bahrain than any other circuit, giving the Prancing Horses a real shot at claiming a double-podium finish. However, despite standing on the rostrum on eight occasions, the Ice Man has never won the race in the Persian Gulf.
Raikkonen's car also had reliability issues in practice, with the Finn forced to take stock back in the garage on Friday, per Autosport:
Autosport @autosport
#F1 Raikkonen may be in the pits in FP1 with a problem, but he stands as the driver with the most podiums in Bahrain with eight to his name. https://t.co/RsnqoFQsab
2017-4-14 12:00:12
Vettel will believe this is an opportunity to pressurise Hamilton in the early stages of the world championship, and Mercedes might find the desert conditions too much on their tyres and power unit.
Source: bleacherreport.com