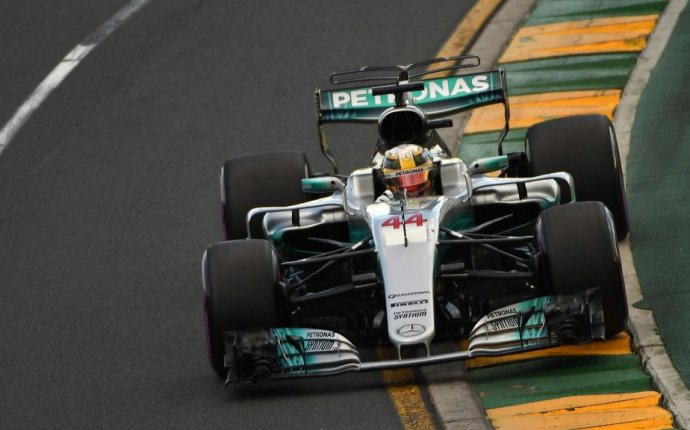 Formula 1 Qualifying Today
Dan Istitene/Getty Images
Ferrari's Kimi Raikkonen earned pole position for the 2017 Monaco Formula 1 Grand Prix in qualifying at Monte Carlo on Saturday. Raikkonen secured his first pole since 2008 by winning the Q2 and Q3 sessions after Red Bull's Max Verstappen had won Q1.
Things ended with an all-Ferrari front row as Sebastian Vettel came second, while Valtteri Bottas just about kept pace in third.
The day had begun with Vettel winning the third and final practice session, a session that also saw McLaren's Jenson Button heavily penalised.
Final Practice
There was an element of controversy when Button was handed a 15-place grid penalty after the third practice session. The Brit was penalised over changes made to the power unit in his Honda vehicle, per Matt Morlidge of Sky Sports.
Incurring the infraction meant Button was slated to start qualifying at the back of the grid. The situation naturally irked cyclist and Formula 1 enthusiast Mark Cavendish, per Channel 4 F1:
Channel 4 F1® @C4F1
Mark: "JB is a quality act. He could win this race in a different car, but he can't show what he can do. It's frustrating" #MonacoGP #C4F1 https://t.co/OVDyCkFR0r
2017-5-27 11:06:03
While Button and McLaren faltered, Ferrari's Vettel was in fine form. The German left the rest trailing as he set a terrific pace in FP3. Vettel was joined in the top three by fellow Ferrari driver Raikkonen.
The Formula 1 official Twitter account relayed the provisional times of the finishers for the final practice session:
Formula 1 @F1
PROVISIONAL CLASSIFICATION (END OF FP3): @ScuderiaFerrari looking strong ahead of #Quali #MonacoGP 🇲🇨 #F1 https://t.co/MtSOQmIeye
2017-5-27 10:06:08
Qualifying
As they had done in the final practice, Vettel and Raikkonen gained a quick lead in qualifying, even though their general pace was steadier than it had been earlier in the day.
Vettel managed to pick up speed, but Raikkonen stayed in the mix, and his decision to race on super-softs looked a shrewd one. However, Red Bull soon made their move, with Daniel Ricciardo gaining the lead just in front of team-mate Max Verstappen.
Yet it was Verstappen who soon took the lead for himself.
Q1 ended with Verstappen maintaining his lead over Vettel, while Hamilton could only finish 10th. Meanwhile, Sauber's Marcus Ericsson was among those eliminated, per Formula 1:
Formula 1 @F1
PROVISIONAL CLASSIFICATION (END OF Q1): @Max33Verstappen quickest so far... #Quali #MonacoGP 🇲🇨 #F1 https://t.co/fFYBovllyL
2017-5-27 12:22:22
Hamilton's struggles continued in Q2 as he was one of the five drivers who missed the cut after only finishing 14th. A near miss to avoid a potential crash with McLaren's Stoffel Vandoorne stalled Hamilton as he appeared primed to make a late surge to remain in the mix for Q3.
By contrast, Raikkonen continued to impress on the super-softs:
Channel 4 F1® @C4F1
Kimi Raikkonen thumps in a 1:12.231 to take the 'Fastest lap of the weekend' honour! Some serious speed out there 👀 #MonacoGP #C4F1 https://t.co/sb1jQNKwwp
2017-5-27 12:37:08
Raikkonen suitably took his place in first at the end of the second qualifying session, with Vettel and Verstappen still in the mix:
Formula 1 @F1
PROVISIONAL CLASSIFICATION (END OF Q2): HAM out, BUT into Q3 #Quali #MonacoGP 🇲🇨 #F1 https://t.co/VwuREgz9wa
2017-5-27 12:44:04
Ferrari were still bossing the pace, but plaudits also deservedly belonged to Button, who had clawed his way back into the fray despite his disadvantage at the start. BBC Sport's Andrew Benson detailed how Button made up the ground during Q2:
Andrew Benson @andrewbensonf1
Button into Q3, 0.2secs off Vandoorne, and the '09 world champion will now qualify ahead of the Belgian, who crashes https://t.co/DftKzo093n
2017-5-27 12:42:27
Raikkonen quickly seized pole in Q3 and never relinquished his lead, setting a time neither Vettel nor Bottas could match.
As Channel 4 F1 pointed out, it's been a while since Raikkonen was on pole:
Channel 4 F1® @C4F1
🏁 IT'S POLE FOR KIMI RAIKKONEN!! 🏁 It's his first Pole position in 128 races 👀 RAI 📻: "Great guys, thank you." 😆 #MonacoGP #C4F1 https://t.co/6pFz3KldLe
2017-5-27 13:03:16
The 37-year-old now hopes his team can make the most of its advantage in the race proper on Sunday:
Formula 1 @F1
RAI: "Obviously it's great... we try to make the best of it tomorrow" #Quali #MonacoGP 🇲🇨 #F1 https://t.co/6mmsE1RVsc
2017-5-27 13:06:51
A first pole in nine years is big for Raikkonen, but the bigger news from qualifying will likely be Hamilton's struggles. He vented his frustration with his vehicle after failing to make the cut:
Formula 1 @F1
HAM: "I'd have struggled to be in the top five had I qualified for Q3. We need to get to the bottom of what is wrong with the car" #MonacoGP https://t.co/25xMe0XWX6
2017-5-27 13:15:17
Source: bleacherreport.com