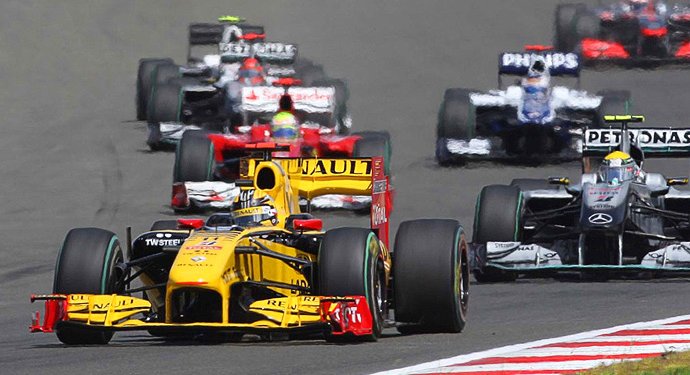 Formula 1 Auto Racing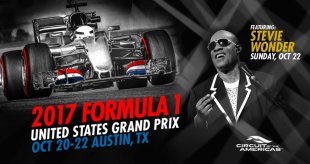 Circuit of The Americas (COTA) announced today that Stevie Wonder, one of the most iconic musicians in history, will perform at COTA's SUPER STAGE on Sunday, October 22, following the Formula 1 United States Grand Prix (F1 USGP). Previously announced headliner, Justin Timberlake is set to perform on Saturday, October 21, 2017. Tickets for the F1 USGP are currently available for purchase at circuitoftheamericas.com.
American singer, songwriter, musician, and producer, Stevie Wonder, has amassed 49 Top Forty singles, 32 #1 singles and worldwide sales of over 100 million units. He has won 25 GRAMMY Awards, the prestigious GRAMMY Lifetime Achievement Award, a Golden Globe and an Academy Award. Stevie has received the Presidential Medal of Freedom, and he is a designated U.N. Messenger of Peace with special focus on persons with disabilities.
Announced earlier this year, international superstar Justin Timberlake will perform on COTA's SUPER STAGE on Saturday, October 21. The addition of Stevie Wonder to the entertainment lineup for F1 USGP solidifies the weekend as a truly unbelievable blend of racing and entertainment.
In addition to the incredible post-race performers, Circuit of The Americas will continue to rev up the entertainment at the American Soundtrack with local and Texas-based bands performing in stages all over the venue, to be announced soon.
Additionally, should it rain over two inches in the 24-hour period before the start of the F1 USGP race on Sunday, October 22, COTA will refund 105% of the value of the ticket for any fan who purchased a reserved seat on a 3-day weekend pass by July 4, 2017, and still allow them to attend the race.
Source: www.circuitoftheamericas.com