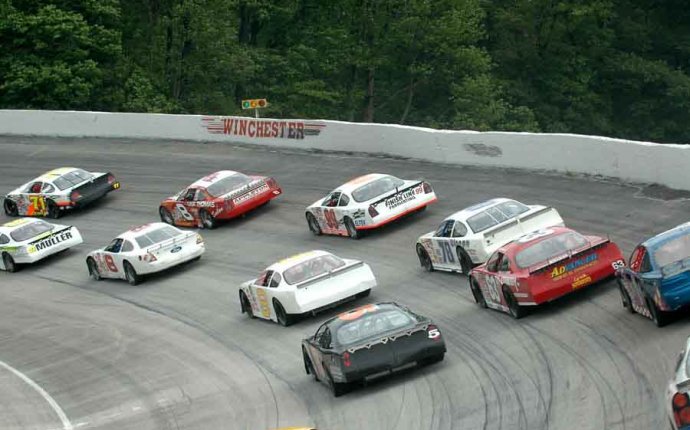 Short Track Racing News
By: Pete Pistone - @PPistone | MRN.com on April 27, 2017 | 9:45 A.M. EST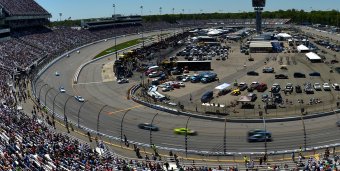 There's a reason Richmond has built the reputation of being called "The Action Track" and drivers are looking forward to another dose of short track competition this weekend. (Photo: Getty Images)
Share:
Richmond International Raceway offers a second straight weekend of short-track racing.
Sunday's Toyota Owners 400 Monster Energy NASCAR Cup Series race comes on the heels of last week's thrilling Food City 500 at Bristol Motor Speedway. There's a reason Richmond has built the reputation of being called "The Action Track" and drivers are looking forward to another dose of short track competition this weekend.
"Love short track racing for sure, " Kyle Larson said after leading 202 laps last week in Bristol only to finish sixth thanks to a late race pit road speeding penalty. "We only have three on the Cup schedule so when they come around on the schedule I really look forward to them."
Unlike last week's visit to the high-banked Bristol short track, Richmond's layout is different. However the .75-mile layout presents several challenges of its own.
"The thing about racing at Richmond is that both ends of the track are quite a bit different from each other, " explained Matt Kenseth, who had a top-five run at Bristol and is a former Richmond winner. "Turn 2 gets really tight off of that corner without a lot of room, and the entry to Turn 3 is just very unique.
"Richmond's track surface is worn out and slick so that makes it hard to find your balance there. You want your car to be turning really well, but you also need to have some traction up off the corner and that can be tough to put together."
Last year was the first time the April Richmond race was run in the daylight after several seasons of Saturday night events. The change in start time was well-received by many fans and families as well as the drivers, who embraced the variables in track condition.
"Richmond's real slick, " Dale Earnhardt Jr. said. "It's really hard to get a hold of and hard to figure out exactly what line we're running and where you need to put your car to get it to work. It's been a bit of a challenge for us over the last couple of trips, but it should still be a fun race."
Even those who prefer racing under the lights took to the new Richmond Sunday afternoon race.
"I think it puts on a better show during the day, " said Chase Elliott, who enters the weekend second in the point standings behind Larson. "I prefer night racing, but these cars seem to like day racing a little better. If it's going to put on a better show and offer more opportunity as a driver then let's race during the day."
One driver in Sunday's field doesn't care what time the green flag flies on Sunday, he's just happy to be coming to Richmond. That would be Kyle Busch, who owns four series wins there, Busch has amassed 15 top-five finishes and 17 top-10s in 23 career starts at Richmond.
He's winless so far in 2017 and has his sights set on changing that stat come Sunday.
"I love Richmond, " Busch said. "It's one of my favorite racetracks and one of my best racetracks. I love being able to go there and, of course, we put on some pretty good races there. We won four spring races in a row and I would have loved to have made it five or more. It's a neat racetrack and it's certainly an excitement track and there is a lot of action that happens there.
Source: www.mrn.com