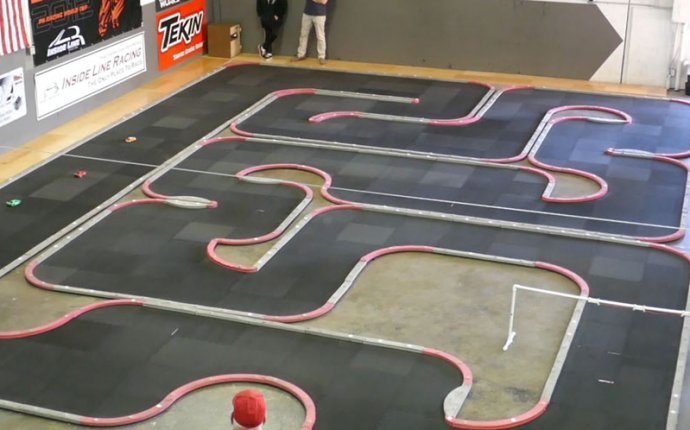 Race Tracks in bay Area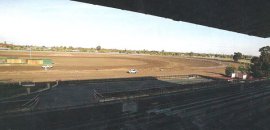 **New improvements to the track in October 2016 include the lightning fast clay oval has had the front stretch brought closer to the grandstands, something many fans have asked for since it debuted in 2013. A new flag stand has been built to go along with the new scoreboard that debuted in July 2016. The track has gone from 3/8 of a mile to 4/10 of a mile with the improvements taking place.
Americas Newest Dirt Track
By Bill Sessa

The sweat stings on his cap and the earthen smudges on his flannel shirt are unmistakable clues that Tony Noceti works in the dirt. Farming thousands of acres in California's San Joaquin Valley. Noceti grows wheat and other crops in a part of the country that produces a lot of what the rest of the country eats.
But Noceti's most recent cultivation has nothing to do with dinner. After sculpting dirt like an artist and nurturing it with water, Noceti's most recent harvest is the country's newest dirt track, the "new" Stockton Dirt Track.
The 3/8th-mile oval is built inside a weathered and seldom used one-mile horsy track on the San Joaquin County Fairgrounds in a city that sits on the edge of the delta that feeds San Francisco Bay from the Sierra Nevada Mountains. Because private land is so prohibitively expensive for this type of construction in the Golden State, the Stockton track is the first clay oval in California since Perris Speedway, also located on a county fairground, which open in 1991.
The new Stockton track fills a vacuum created by the closure of racetracks in recent years, such as the now defunct San Jose Speedway and Baylands Raceway Park in the highly populated San Francisco Bay area, about an hour's drive away. "Stockton is so centrally located and there is such a desire and a need to build a dirt track around here, " says Carol Noceti, explaining why she and Tony built the new facility, especially during tough economic times. The pent-up demand of Bay area sprint car fans was obvious at the track's opening race in late March 2013, which featured the World of Outlaws. The 7, 000 seat grandstand was as full as a circus clown car, with fans practically spilling over the sides, and standing in the aisles and on every available inch of an expansive asphalt concourse. Many observers thought it was the largest single night crowd in years to see a sprint car race in California.
"We didn't bring in any new dirt, " explained Carol Noceti. "We just moved the dirt that was already there to build the track, " she added. Much of the infrastructure the track needed, including the grandstand, some lighting and the public address system, was already in place. Still, it...
Source: www.stocktondirttrack.com