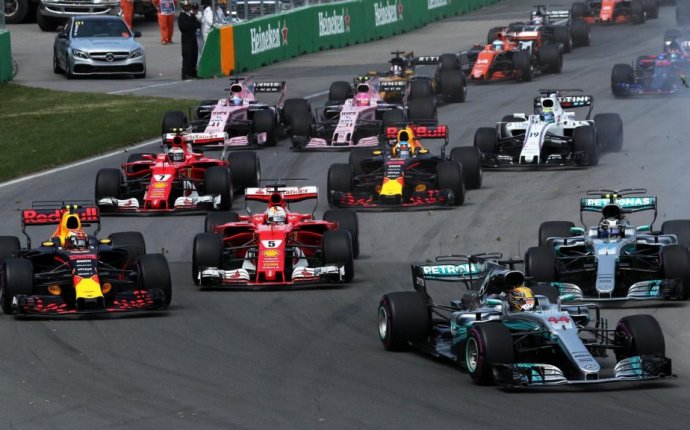 Formula One updates
Longtime Formula One impresario Bernie Ecclestone has been forced to resign from his leadership position over by the sport's new owners Liberty Media, reports Auto Motor und Sport. New F1 chairman Chase Carey has taken over his former responsibilities. [Update: F1 has confirmed Bernie is out. See below.]

Ecclestone told Auto Motor und Sport, as translated by Google:
I was deposed today. Just go away. This is official. I do not run the company anymore. My position has been taken over by Chase Carey.
Carey was announced as Formula One's new chairman right after Liberty Media announced their purchase of the sport. This change means that he will fulfill the duties of both the chairman and CEO.
Ecclestone's departure means that others will now handle contracts with race organizers and broadcasters, as well as serve as a political liaison between teams, the FIA, and other stakeholders.
It is understood that Liberty Media wants to divide Ecclestone's former responsibilities among multiple people. Auto Motor und Sport and Motorsport.com both report that ex-Ferrari and Mercedes head Ross Brawn is still in the picture to fill a leadership role over F1's sporting side. Former ESPN sales and marketing executive Sean Bratches is expected to take over F1's commercial side, per Motorsport.com. [Update: Both of these hires have now been confirmed. See note below.]
Ecclestone also confirmed to Auto Motor und Sport that he was offered the position of "Honorary President, " to keep him around for his years of experience and expertise with the sport, however, he is not sure what this means, and it's clear that it lacks much power. Ecclestone said, as translated by Google:
My new position is now such an American expression. A kind of honorary president. I'll get this title without knowing what it means.
Ecclestone is 86 years old, and has served in a leadership role over Formula One for over 40 years.
Liberty Media and Formula One have yet to confirm the change, with an official confirmation not expected until Tuesday, per Motorsport.com. The FIA just approved of F1's sale to Liberty Media at a meeting of the World Motor Sport Council last Wednesday.
UPDATE [3:34 p.m.]: Formula One has confirmed that Liberty Media's purchase of Formula One is complete, and that Bernie Ecclestone will be moving to a Chairman Emeritus role:
Liberty Media Corporation and Delta Topco, the parent company of Formula 1 announced today that Liberty Media has completed its previously announced acquisition of F1, the iconic global motorsports business, from a consortium of sellers. F1 has appointed Chase Carey as Chief Executive Officer of F1, in addition to his existing role as Chairman, and Bernie Ecclestone as Chairman Emeritus of F1. Bernie Ecclestone, who has given valuable service to F1 over many years, will be available as a source of advice for the board of F1.
Today, Liberty acquired 100 percent of the shares in Formula One, which represent an enterprise value for F1 of $8 billion. As part of the transaction, the Liberty Media Group will be renamed the Formula One Group, to be traded under the ticker symbol FWON. You can read more about the financial particulars of the sale here.
Bernie had complimentary words for his successors in Formula One's announcement:
I'm proud of the business that I built over the last 40 years and all that I have achieved with Formula 1, and would like to thank all of the promoters, teams, sponsors and television companies that I have worked with. I'm very pleased that the business has been acquired by Liberty and that it intends to invest in the future of F1. I am sure that Chase will execute his role in a way that will benefit the sport.
Source: blackflag.jalopnik.com