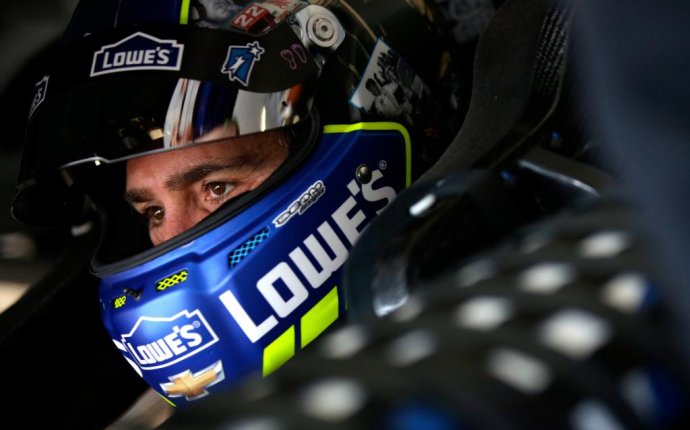 Who Won the Sprint Cup Race Tonight?
Joining NASCAR Hall of Famers Richard Petty and Dale Earnhardt with the most championships by a driver, Jimmie Johnson earned his record-tying seventh NASCAR Sprint Cup championship while also winning Sunday's 2016 season-ending Ford EcoBoost 400 at Homestead-Miami Speedway.
As for the other Championship 4 drivers, Joey Logano finished fourth, 2015 champion Kyle Busch was sixth and Carl Edwards, victimized in a late wreck, wound up 34th.
Johnson, whose prior championships were in 2006 through 2010 and also 2013, led only the final three laps to become part of NASCAR history. It was also his fifth win of the 2016 season and third triumph in the last seven Chase races.
Johnson's 80th career Sprint Cup win was also his first win in 16 starts at Homestead-Miami Speedway. The only active tracks that he has not won at drops to three: Chicago, Kentucky and Watkins Glen.
Johnson was forced to start the race from the rear of the field when his car failed to pass pre-race inspection. It was the third time in Johnson's career that he started from the back and went on to victory. The other two times were both at Charlotte in June 2003 and October 2005.
"For some reason, I just felt good and calm today and things just kind of unfolded at the end for us, along with help from above, " Johnson told NBC Sports. "In my heart, I wanted to believe it would happen and it has."
Runner-up Kyle Larson led the most laps (132), while 2014 champ and third-place finisher Kevin Harvick led 79 laps. The race was scheduled for 267 laps, but due to a late caution involving Ricky Stenhouse Jr., was extended into overtime for a total of 268 laps.
The rest of the top-10 of the final race of the 2016 season were Jamie McMurray (fifth), Matt Kenseth (seventh), AJ Allmendinger (eighth), Denny Hamlin (ninth) and Michael McDowell (10th).
Larson led at the midpoint (134 laps) of the scheduled 267-lap event.
Sunday, on a restart with 10 laps to go and Edwards at the front of the field, he tried to block Logano, who did not lift off the gas pedal. The pair made contact, sending Edwards spinning and into the wall. The race was red-flagged at that point, lasting 31 minutes, 9 seconds.
"I pushed the issue as far as I could because I figured that was the race there, " Edwards told NBC Sports. "I could feel him a little, which was probably a little optimistic, but I thought I'd clear him or force him to lift. He drove down as far as a guy could be expected to drive down and that's how it ended."
Edwards lamented losing his second chance at a championship, adding, "Everybody did a good job and it didn't work out. This is life. We performed well. We did our best. I just risked too much. … I had to push it. I couldn't go to bed tonight thinking that I gave him that length."
Source: nascar.nbcsports.com