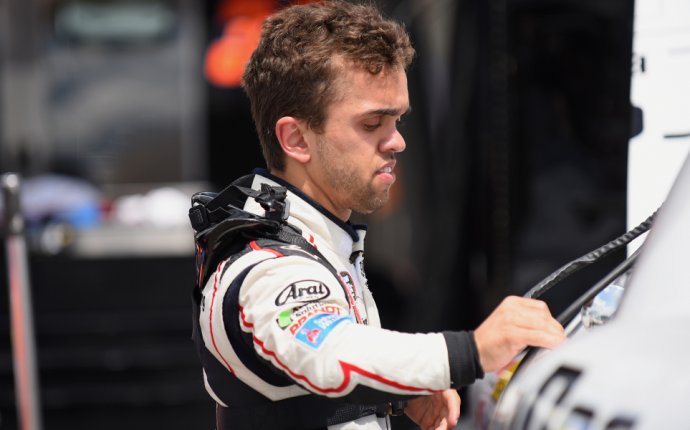 Who Won Sprint Race Today?
Although the race does not count in the standings, it was Busch's first Cup victory of the season and first at Charlotte Motor Speedway. Busch also won the Truck Series race Friday night, but the victory Saturday was worth a cool $1 million.
Busch dove low around Brad Keselowski and Jimmie Johnson on the restart to take the lead on the final 10-lap sprint. This year's format pitted 10 drivers against each other for 10 final laps with the money on the line.
Clean air was the difference and Busch was untouchable once out front.
"We have never won in Charlotte in a Cup car and we finally did that, " Busch said from victory lane. "We won a million dollars. There is reason to celebrate big. We are relieved, eluded and excited."
Kyle Larson, winner of the first two 20-lap segments and the clear car to beat, finished second. He was stymied by a slow final pit stop that prevented him from restarting as the leader.
"My pit crew has been awesome all year. We came down pit road the leader and three people passed up. That was pretty much the difference, " Larson said. "With 10 laps, track position is huge and we just didn't have it at the end. We had the best car out there for sure."
He was highly disappointed and said finished second "sucks (expletive)."
Johnson won the second segment to advance, but let the win get away on the restart for the finale.
"I drove too hard, " Johnson said. "I saw a million dollars out the windshield and I drove too hard."
NASCAR, Charlotte track president Marcus Smith and Goodyear officials hoped the introduction of a "bonus tire" would liven the race. The idea was that the softer tire — which was faster — could be used once at any time during the race.
Ryan Blaney and Daniel Suarez, who both raced their way into the event in an earlier qualifier Saturday, along with Chase Elliott, winner of the fan vote, all opened the race with the softer tires. It made little difference as the first segment was more like a 20-lap parade, with little action and Larson leading flag to flag.
Martin Truex Jr. was among the five drivers who took the softer tires on the pit stop, but a penalty by his team sent him to the rear of the field for the start of segment two. The softer tires had minimum influence, and no one had anything for Larson anyway. He again led the entire segment, then took his softer tires for the third segment.
Source: www.latimes.com