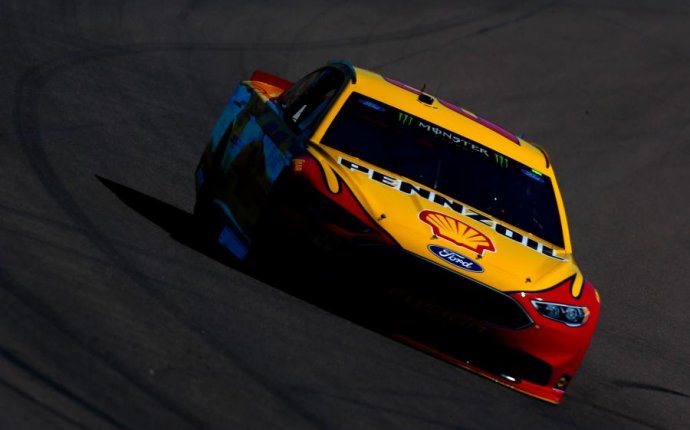 Who Won the Race in Phoenix?
| Updated standings | Detailed breakdown
MORE: Buy Ryan Newman gear

AVONDALE, Ariz. - When the winner of Sunday's Camping World 500 was announced, officials might have thought for a moment that they got the wrong envelope, a la Warren Beatty at the Oscars.
But, no, there was no mistake. Ryan Newman was the unexpected winner of the fourth Monster Energy NASCAR Cup Series race of the season after a late caution gave his No. 31 Richard Childress Racing team the chance to break a drought dating to 2013.
Staying out on old tires for a two-lap overtime run at Phoenix Raceway, Newman pulled away when eventual fourth-place finisher Ricky Stenhouse Jr. (who stayed out during the final caution) and runner-up Kyle Larson (who pitted for two tires) got together in the first corner after the final restart on Lap 313.
Newman's 18th career victory was his second at Phoenix but his first since he won the Brickyard 400 on July 28, 2013, driving for Stewart-Haas Racing. The win was RCR's first since Kevin Harvick took the checkered flag on Nov. 10, 2013 at Phoenix before departing for Stewart-Haas the following year.
"I've lost count - that's how long it's been, " Newman said of a winless streak that had reached 127 races. "What a gutsy call by (crew chief) Luke (Lambert). I called for two tires, and he called for none.
"I've won more races with no tires than I have with four. I'm just proud of these guys. We had a good car all day. We kept it out of trouble and collected in the end."
Lambert entered the media center for his post-race interview with the words, "I'm a relieved individual, " a sentiment Newman clearly shared.
"It's sweet for so many reasons, " Newman said. "This is the longest drought I've ever had. A hard-fought battle, a hard-fought race, a hard-fought four years."
Newman led a trio who stayed on the track after polesitter Joey Logano's blown right front tire sent his No. 22 Ford into the Turn 1 wall to cause the eighth and final restart of the afternoon. Stenhouse and Martin Truex Jr. restarted on old tires in second and third, respectively, with Larson in fourth place in the outside lane with fresh rubber on the right side of his No. 42 Chip Ganassi Racing Chevrolet.
Larson liked his position - until he and Stenhouse collided in Turn 1.
"I knew we were in the best spot, " said Larson, who finished second for the third straight race and for the fourth time in five events, dating back to last year's season finale at Homestead-Miami Speedway. "Just, yeah, turned across Ricky's nose and got sideways, killed both of our runs off of (Turn) 2, and allowed Newman to get out on us.
"Hindsight is always 20/20, but I should have went a lane up in (Turns) 1 and 2. I should have known to just stay close to Newman. That's what I wish I would have done."
Larson, who took over the series lead, crossed the finish line .312 seconds behind Newman. Kyle Busch ran third, followed by Stenhouse, Brad Keselowski, and Harvick. Daniel Suarez and Erik Jones came home seventh and eighth, respectively, each scoring a career-first top 10 in the Monster Energy NASCAR Cup Series.
The caution for Logano's blown tire, the result of a melted bead, stopped Busch's march to Victory Lane. The driver of the No. 18 Toyota had a lead of nearly three seconds over Larson when Logano hit the wall.
"Right on time, " Busch said sarcastically, after the yellow flag was displayed with five laps left.
Told it was for Logano - with whom Busch came to blows last week after a last-lap wreck at Las Vegas - Busch said, "Trust me - I know."
Busch restarted fifth (from the inside lane) for the final two-lap run and got bottled up behind Larson and Stenhouse.
Source: www.nascar.com