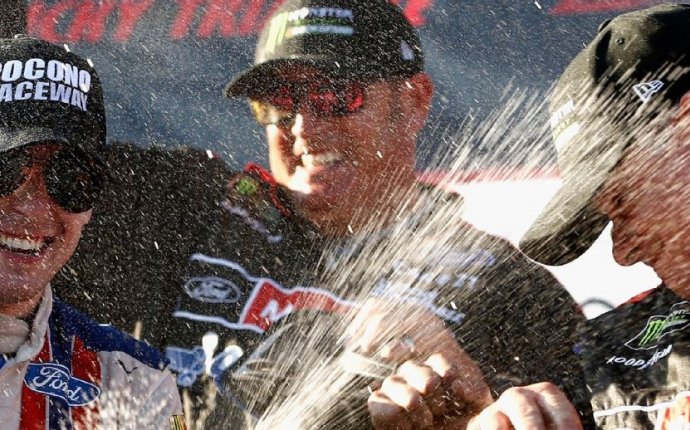 Where are they Racing Today?
Behind the romanticized façade of Thoroughbred horse racing is a world of injuries, drug abuse, gruesome breakdowns, and slaughter. While spectators show off their fancy outfits and sip mint juleps, horses are running for their lives.
Forced to Race
Horses used for racing are forced to sprint—often under the threat of whips and even illegal electric-shocking devices—at speeds so fast that they frequently sustain injuries and even hemorrhage from the lungs.
Whip use is standard practice in the U.S., with little more than lip service handed out to extreme violators in most states. At a 2008 race, the horse named Appeal to the City hemorrhaged around her eye when jockey Jeremy Rose "engaged in extreme misuse of the whip." During his Kentucky Derby win, American Pharoah was struck with a whip at least 32 times by jockey Victor Espinoza.
In 2013, PETA documented that top trainers and jockeys admitted to having used illegal electro-shock devices on horses. Months later, jockey Roman Chapa—who was previously suspended for using a nail on a horse—was charged with a felony for race-fixing after using a shocking device during a race.
Pushed beyond their limits, most horses are subjected to cocktails of legal and illegal drugs intended to mask injuries and artificially enhance performance. Many horses—fittingly called "bleeders" by the racing industry—will bleed from their lungs, a condition known as exercise-induced pulmonary hemorrhage. In an attempt to decrease the bleeding, many horses are given a drug called Lasix or Salix, a diuretic with performance-enhancing qualities.
Not surprisingly, every week, an average of 24 horses experience fatal breakdowns at racetracks across the country, and this number doesn't even take into account the horses who are discarded by the racing industry when they're no longer considered profitable. In 2015, in New York alone, more than 250 Thoroughbreds endured injuries or fatal breakdowns during races.
Treated Like Commodities
As most owners and trainers have little more than a short-term financial interest in horses, there is little continuity and accountability over Thoroughbreds' lifetimes, leaving them to suffer terribly.
Ownership turnover is rampant, and most Thoroughbreds are bought or "claimed" multiple times during their careers. Some races, called claiming races, allow for horses to be purchased and taken away by a new owner immediately after the race, giving previous owners little control over where horses end up. In a two-month period in 2011, over 2, 000 horses were callously sold through claiming races. A horse named Who's Bluffing was claimed 12 times in his career—including three times by the same owner.
Because no one individual is committed to a horse throughout his or her lifetime, each day brings new uncertainty for these animals. An estimated 10, 000 "unprofitable" or simply unwanted Thoroughbreds from the U.S. are trucked to Canada and Mexico and slaughtered each year. And despite these staggering numbers, the racing industry continues to churn out nearly 20, 000 Thoroughbred foals annually.
PETA is working hard to tackle horse-racing cruelty. When celebrated filly Eight Belles was euthanized on the track after breaking both front ankles during the 2008 Kentucky Derby, PETA called for Congressional hearings into abuse in the horse-racing industry.
After PETA supporters called on the Jockey Club to implement our Thoroughbred 360 Lifecycle Fund to help fund retirement programs and prevent the slaughter of Thoroughbreds, the club launched the Thoroughbred Aftercare Alliance to raise funds for retirement.
In 2009, following persistent pressure from PETA, several prominent tracks replaced hard leather whips with softer air-cushioned whips. And in 2015, the California Horse Racing Board implemented the strictest regulation in the country governing the use of whips.
After a PETA investigation exposed that leading Thoroughbred horse trainer Steve Asmussen drugged sore, injured horses in order to mask pain and make them run faster, the New York State Gaming Commission fined Asmussen $10, 000 and proposed sweeping new regulations to protect horses. Also as a result of our investigation, the Jockey Club, which keeps the Thoroughbred registry, joined with members of Congress to introduce new legislation mandating stricter medication oversight.
Growing awareness of the dark side of racing has fueled these improvements and promises to continue putting pressure on the industry. In a 2011 report commissioned by the Jockey Club, researchers revealed, "Racing is experiencing a shrinking share of wallet from a shrinking fan base, " and admitted that the industry was rapidly losing fans, revenue, race days, and entries.
Want to learn more? Read about industry cruelty, including overbreeding and slaughter, injuries and breakdowns, and drug use.
Source: www.peta.org