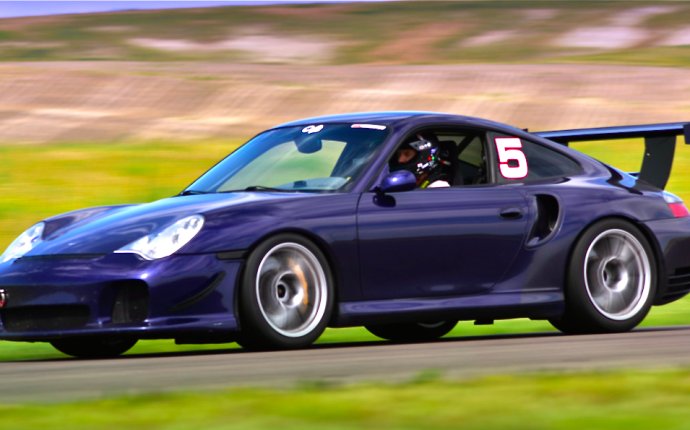 Weekend Track Day
Not long ago, taking your Porsche to the track for a weekend put you in a rather small group of Porsche owners. But over the last ten years the popularity of what might be termed casual motorsports, or non-competitive track days, has exploded in popularity. For many it begins with the relatively tame confines of a parking lot filled with cones and then escalates to running high-performance track days with any number of clubs. Of course, if enjoying your car on the open track days doesn't satisfy your need for speed, you can continue your track progression with wheel-to-wheel racing.
For those Porsche owners who are considering entering the wonderful world of motorsports, here is how it generally works. As we mentioned earlier, discovering your car's limits in autocross is a great way to develop a feel for basic vehicle dynamics and to improve your driving skills at relatively low speeds. When you decide to do your first track day, also known as Driver Ed (DE) or High Performance Driving Experience (HPDE), you'll be pleased to know you'll have an instructor with you for at least one weekend, and often for several weekends, before you are turned loose on the track. This is for your safety, the safety of others, and the well-being of your car.
Being a track day instructor and club racer myself, I've gone from the parking lot to wheel-to-wheel racing and watched many other Porsche owners do the same. There are several different approaches to becoming a weekend warrior of motorsports; first you must find the car that is right for you.
Often the first-time student shows up in his late-model street car, a relatively new 911, Boxster or Cayman and goes out to "enjoy" his car in a high-performance setting." This is generally enough to get about 80 percent of the drivers hooked on the track experience. As these new drivers progress, they begin to have second thoughts about using their daily driver Porsche for a track vehicle. While driver's education weekends tend to sound benign, make no mistake, "incidents" can and do happen on the track. Rare? Yes, but they do happen. And just for the record the euphemism "incident" sounds harmless until you have one and your pride and joy is on a flatbed heading home. Suddenly that "incident" looks a lot more like a wreck or a blown motor. For these rare occasions, track-day insurance can be a real savior.
Source: www.excellence-mag.com