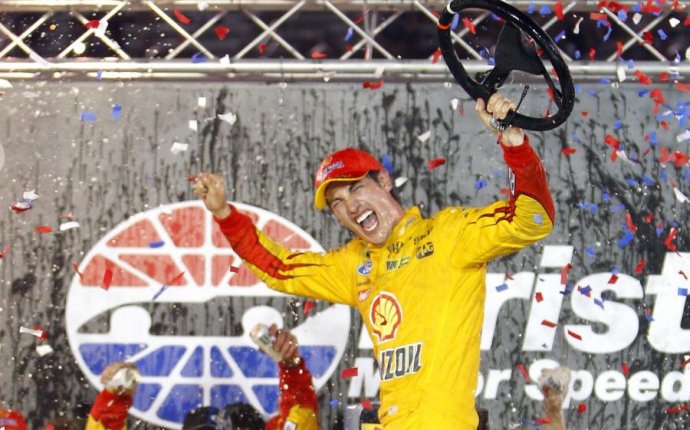 Where is Bristol Raceway?
Jared C. Tilton/Getty Images
Jimmie Johnson claimed his second victory in a row, taking the checkered flag at the Food City 500 Monday at Bristol Motor Speedway in Bristol, Tennessee.
Alex Bowman @AlexBRacing
Heck yeah @JimmieJohnson you are the man 🤘🏼
2017-4-24 20:21:37
Johnson finished a little under two seconds ahead of Clint Bowyer. Kevin Harvick, Matt Kenseth and Joey Logano rounded out the top five:
Food City 500 Leaderboard—Top 10
Jimmie Johnson
81
Clint Bowyer
Kevin Harvick
14
Matt Kenseth
Joey Logano
72
Kyle Larson
202
Chase Elliott
Martin Truex Jr.
116
Ricky Stenhouse Jr.
10
Denny Hamlin
Source: NASCAR.com
Johnson climbed to second in the Chase for the Monster Energy Cup standings on the strength of Monday's race:
Chase for the Monster Energy Cup Standings
Brad Keselowski
277
230
346
304
Ryan Newman
186
Kurt Busch
163
328
275
239
Jamie McMurray
233
11
232
12
Ryan Blaney
228
13
Kyle Busch
213
Trevor Bayne
190
15
Erik Jones
179
16
178
Source: ESPN.com
Fox Sports: NASCAR shared a replay of the final lap. Johnson cruised to the finish line:
FOX SPORTS: NASCAR @NASCARONFOX
RT to congratulate @JimmieJohnson on his win at @BMSUpdates! #NASCAR @FOXTV @TeamHendrick https://t.co/dJcSHbtdWR
2017-4-24 20:23:00
Johnson and his crew celebrated appropriately:
Doug Rice @Riceman61
Here's @JimmieJohnson enjoying some victory doughnuts @BMSupdates @PRNlive https://t.co/j4fwOI5Ink
2017-4-24 20:24:04Bob Pockrass @bobpockrass
Johnson team celebrates as he does a burnout. https://t.co/KlVAW8z6rs
2017-4-24 20:26:07
Timing is everything, and Martin Truex Jr. and Kyle Larson picked the worst time to make mistakes on pit road.
Larson was the Stage 1 winner and led the most laps (202) of any driver Monday. Truex won Stage 2 and led the second-most laps (116). Each driver was penalized for speeding on pit road. Larson still challenged for the lead, while Truex's misstep came with 32 laps to go, severely hampering his chances of winning.
Neither driver fully recovered. Larson placed sixth and Truex placed eighth.
Inclement weather wreaked havoc on NASCAR's schedule for the Food City 500. Rain washed out qualifying on Friday, gifting Larson the pole since he had the most points entering the weekend. Race officials then moved the start of the race from Sunday to Monday after steady rain showers hit Bristol throughout Sunday morning.
The weather finally cooperated Monday, with the Food City 500 running without any major issues. Fox Sports' Jamie Little explained how race officials used a unique substance to ensure optimal track conditions (via NASCAR's official Twitter account):
NASCAR @NASCAR
So ... what's that substance giving @BMSupdates extra grip? @JamieLittleTV explains! #NASCARonFOX https://t.co/UYrGVFNlPn
2017-4-24 17:40:49
ESPN's Ryan McGee and NASCAR on NBC reacted to their poor finishes:
Ryan McGee @ESPNMcGee
Kyle Busch & Goodyear this season... #NASCAR https://t.co/TPpeXRLseE
2017-4-24 18:44:15NASCAR on NBC @NASCARonNBC
Fans of @keselowski today, probably. #NASCAR #ItsBristolBaby https://t.co/4DaNaqFyXe
2017-4-24 19:18:45
Drivers will be working with a shorter week as they prepare for the Toyota Owners 400 Sunday at Richmond International Raceway in Richmond, Virginia. Qualifying is set to begin Friday afternoon, leaving drivers with little time to recover from Monday's race and make the trip to eastern Virginia.
By his incredibly high standards, Johnson had a somewhat sluggish start to the 2017 season. In his first six races, he had one top-10 finish and led 28 collective laps.
Source: bleacherreport.com