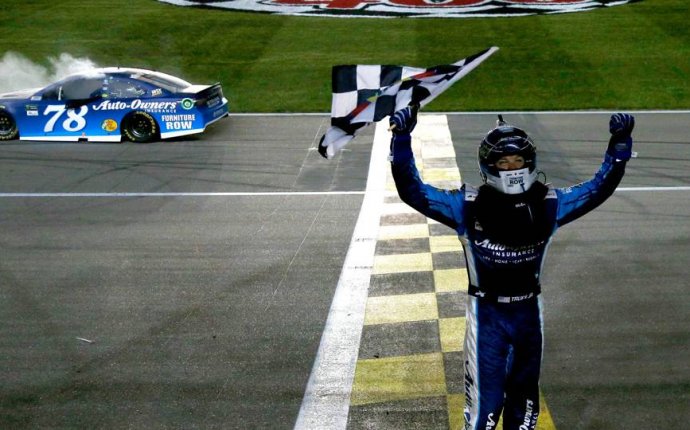 Last Nights Race Results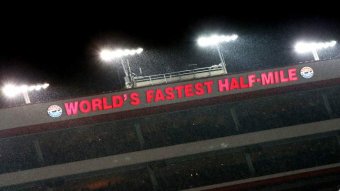 We finally have a winner at Bristol.
The race, originally scheduled for Saturday night, was postponed until Sunday due to inclement weather.
Then more rain on Sunday forced the re-start to be delayed. But the skies finally cleared and the tracked was dried, allowing the race to continue.
Harvick led for 128 laps to secure his second victory of the season.
Ricky Stenhouse Jr. placed second and Denny Hamlin third.
The second-place finish was Stenhouse's career-best in the Sprint Cup Series.
Austin Dillon and Chris Buescher rounded out the top 5.
Kyle Busch led for a race-best 256 laps, but got caught up in a crash on lap 357, ending his day. A few minutes later, Kurt Busch lost control and a 11-car crash ensued, taking out Brad Keselowski, among others.
NASCAR Bristol Night Race Results
1. Kevin Harvick
2. Ricky Stenhouse Jr.
3. Denny Hamlin
4. Austin Dillon
5. Chris Buescher
6. Carl Edwards
7. Jimmie Johnson
8. Jamie McMurray
9. AJ Allmendinger
10. Joey Logano
11. Jeff Gordon
12. Trevor Bayne
13. Kasey Kahne
14. Aric Almirola
15. Chase Elliott
16. Greg Biffle
17. Matt DiBenedetto
18. Brian Scott
19. Michael McDowell
20. Landon Cassill
21. David Ragan
22. Danica Patrick
23. Martin Truex Jr.
24. Kyle Larson
25. Casey Mears
Bass Pro Shops NRA Night Race Preview
When it rains, it pours.
But the rains came and washed out Saturday night's race with the drivers completing only 48 laps.
The race was rescheduled for Sunday at 1 p.m., but weather has forced another delay.
When racing does get started again, it will be televised by CNBC.
Carl Edwards was on the pole after Friday's qualifying with Denny Hamlin joining the No. 19 car in the front row on the oval short track. Joey Logano, who has won the past two night races here, starts 10th.
Amy Reimann is the girlfriend of Dale Earnhardt Jr., arguably the most popular NASCAR driver today. He also happens to be the Daytona 500 favorite. Check out some of Reimann's best photos.
Click here to read more
Jordan Fish is the longtime girlfriend of Denny Hamlin and the mother to the NASCAR driver's daughter. Check out some of her best pictures here.
Click here to read more
Source: heavy.com