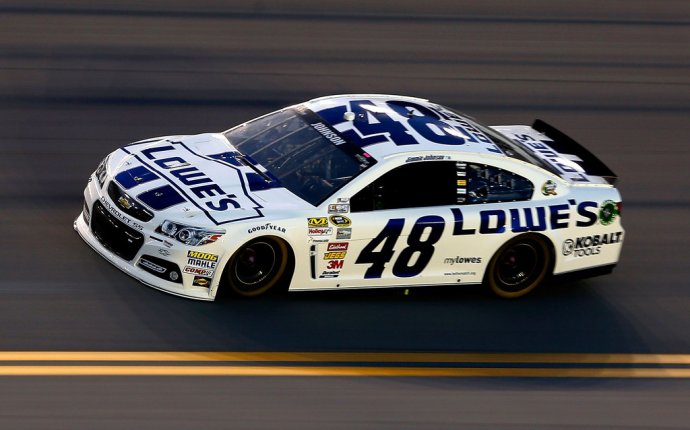 Daytona 400 Race Results
Blaney wins at Pocono: #21-Ryan Blaney won the Pocono 400 Monster Energy NASCAR Cup Series race at Pocono Raceway for his 1st career win. He took the lead from #18-Busch with 9 laps to go and held off #4-Harvick to get the first win for Wood Brothers Racing since Trevor Bayne won the Daytona 500 in 2011.
#4-Harvick finished 2nd followed by #77-Jones (career-best finish), #41-Busch, #2-Keselowski, #78-Truex, Jr., #42-Larson, #24-Elliott, #18-Busch, and #20-Kenseth.
Pole sitter #18-Busch won the first stage and finished 2nd in the second stage. He led a total of 100 laps but did not pit under the final caution and could not hold the lead on older tires. He finished 9th.
#43-Darrell Wallace, Jr., making his Cup debut, was caught speeding on pit road three times during the race. He finished 26th.
The second caution of the day came with 5 laps left in stage 2 when Johnson lost the brakes on his car and made hard contact with the outside wall hard. Behind Johnson, McMurray also lost brakes and slid into the wall. McMurray's car caught fire, but he got out quickly. Both drivers were ok. The race was red flagged for 23 minutes for track cleanup.
#78-Truex Jr. maintains the driver points lead by 1 point over #42-Larson.
Stages 1 & 2 were won by #18-Busch and #42-Larson.
There were 13 lead changes among 9 drivers and 4 cautions for 18 yellow flag laps
The average speed of the race was: 142.292mph.
2017 Monster Energy NASCAR Cup Series Driver Standings:
[after Pocono, race 14 of 36]
1) #78-Martin Truex Jr [2 wins], 584
2) #42-Kyle Larson [1], 583, -1
3) #4-Kevin Harvick, 480, -104
4) #18-Kyle Busch, 463, -121
5) #2-Brad Keselowski [2], 454, -130
6) #24-Chase Elliott, 438, -136
7) #48-Jimmie Johnson [3], 421, -163
8) #1-Jamie McMurray, 418, -166
9) #11-Denny Hamlin, 386, -198
10) #14-Clint Bowyer, 369, -215
11) #22-Joey Logano [1*], 362, -222
12) #21-Ryan Blaney [1], 360, -224
13) #20-Matt Kenseth, 359, -225
14) #41-Kurt Busch [1], 331, -253
15) #17-Ricky Stenhouse Jr. [1], 325, -259
16) #31-Ryan Newman [1], -322, -262
Source: www.espn.com