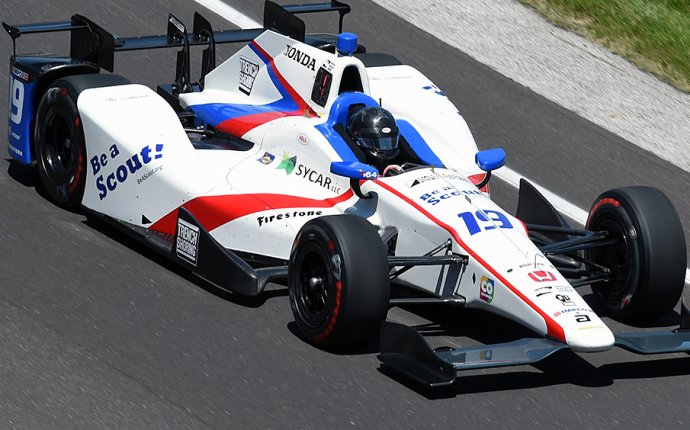 Indy 500 Practice Speed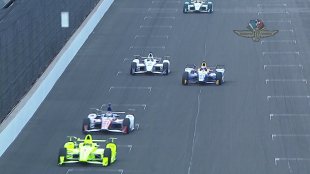 INDIANAPOLIS, Ind.– Day four of Indy 500 practice produced a few surprises.
Jay Howard, who hasn't competed in the series in six years, turned the day's fastest lap just after the track opened at noon. The 36-year old Brit driving for Schmidt-Peterson Motorsports turned a hot lap of 226.7 in his Lucas Oil/Team Orie Cure machine.
"It feels good for the whole team, " said Howard. "You just don't know what you've got when you've been away for years. This is my life. It's pretty cool to be at the top of the pylon."
Honda-powered cars took nine of the top eleven speeds with a trio of Andretti-Autosport drivers 2-3-4. Ryan Hunter-Reay, Marco Andretti and Fernando Alonso edged out Josef Newgarden to round out the top five. The young Penske driver crashed coming out of turn one, but was cleared and released from the infield hospital.
The only other incident came a few hours later when Sebastien Bourdais blew an engine spilling oil on the track and causing a caution. All 33 cars turned laps, including '96 winner Buddy Lazier, who rolled out onto pit road with just 30 minutes to go in the session.
A few celebrities also came to check out practice. IU football coach Tom Allen, Red Hot Chili Peppers drummer Chad Smith waved the green flag, and favorite son Tony Stewart spent the day in the Jay Howard pit. Howard's car is co-sponsored by the Tony Stewart Foundation.
Source: fox59.com