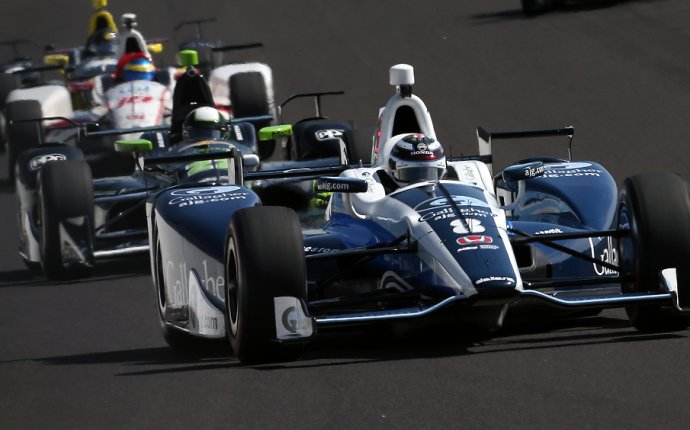 Indy 500 Practice Results
INDIANAPOLIS - Sebastien Bourdais posted the fastest lap of the week during Friday's Indianapolis 500 practice session and kept the top spot, even after a two-hour, 36-minute rain delay.
The French driver finished with a top speed of 233.116 mph, as Dale Coyne Racing became the fifth different team in five days to lead a pack of more than 30 cars on the 2.5-mile oval.
The second-fastest speed - and the fastest for someone without a tow - was Ryan Hunter-Reay, the 2014 Indy winner. Andretti Autosport teammate Takuma Sato was third.
Spencer Pigot and Zach Veach lost control and went into the wall in separate crashes Friday on the final day of practice before this weekend's Indianapolis 500 qualifying.
Hunter-Reay went 232.132 mph, while Sato posted a speed of 231.969.
Thirty-two drivers made it onto the track on what was the final full day of practice before qualifying begins Saturday. The nine-car pole shootout will be held Sunday, and the race is scheduled for May 28.
Practice was marred by two crashes and rookie Jack Harvey's smoking car, which caused another yellow.
Source: www.espn.com