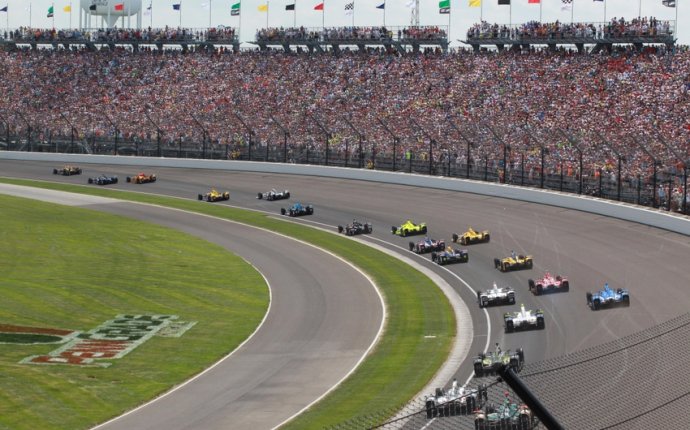 Indy 500 Finish Order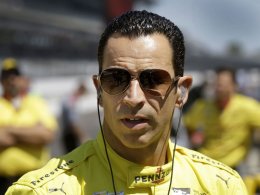 INDIANAPOLIS — JR Hildebrand tried to apologize, but Helio Castroneves wasn't having it.
Castroneves was furious Sunday after a collision with Hildebrand late in the 100th Indianapolis 500 dropped him from contention for the victory to an 11th-place finish.
The incident defined the day's troublesome performance for Team Penske's four drivers. Juan Pablo Montoya, who won last year's race, crashed on Lap 63 and finished last. Will Power, who finished second last year, struggled to get into contention after a penalty for a pit road incident on Lap 48 and finished 10th. Simon Pagenaud, who had won the previous three Verizon IndyCar Series races, also was penalized for a violation on pit road and finished 19th.
As Castroneves was being interviewed by a Brazilian TV crew in the pits after the race, Hildebrand approached Castroneves in an apparent attempt to apologize. Castroneves angrily told him to leave, which Hildebrand did.
When asked what Hildebrand did on the track, Castroneves told USA TODAY Sports: "Go ask him. You've got to ask him. He was behind. I have no idea. I just felt the bump. It put us in a situation that was almost impossible to come back from. I'm really, really, really upset, especially in a race that's so important."
Castroneves led 24 laps, but lost the lead on a restart on Lap 158, when Tony Kanaan passed Castroneves for the lead and then began battling with Josef Newgarden. Castroneves dropped to fourth, then slipped to 19th after a pit stop on Lap 162 before battling back to the 11th-place finish as rookie Alexander Rossi scored a surprising victory.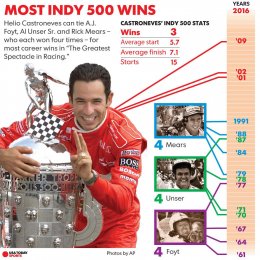 After turning Hildebrand away, Castroneves tried to compose himself for more interviews, but his anger with Hildebrand seeped through.
"I understand if you're fighting for the lead, but come on, " Castroneves said. "It's ridiculous."
Hildebrand couldn't be reached immediately for comment.
After starting ninth, Castroneves steadily moved forward in the first half of the race, moving into the lead for the first time when he passed James Hinchcliffe on Lap 92 of the 200-lap race.
Castroneves was going for a record-tying fourth Indy 500 victory, having won in 2001, 2002 and 2009. He also has four pole positions at Indy — in 2003, 2007, 2009 and 2010.
Only three drivers — A.J. Foyt, Rick Mears and Al Unser — have won the Indy 500 four times.
Castroneves, a 41-year-old from Ribeirão Preto, Brazil, has 29 IndyCar victories in his 18-year career.
Source: sports.usatoday.com