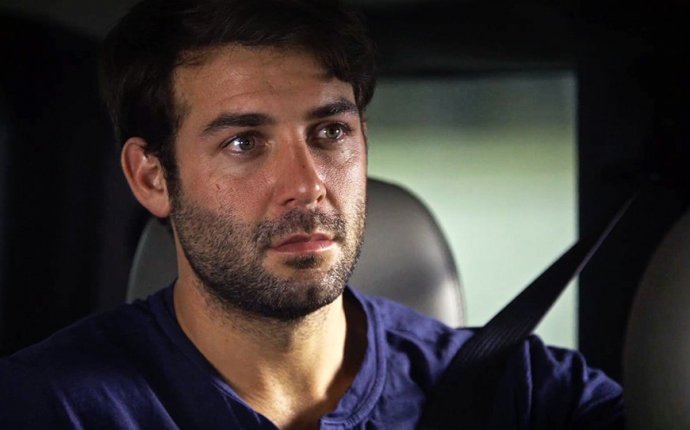 Indy 500 on ABC
Times columnist Tom Jones looks back at the best and worst from a weekend of televised sports.
Best coverage
ABC's coverage of Sunday's Indianapolis 500 was sensational.
It's mostly meat-and-potatoes stuff. In other words, ABC doesn't break out all kinds of fancy graphics and glitzy tricks. But what it does give you — extraordinary camera work, skilled direction, astute commentary and plenty of hustle by all the above — makes for a special broadcast.
ABC gets it. You already have one of the greatest sporting events in the world. Just get out of the way and let the viewer enjoy it without trying to drum up extra (and fake) drama with unnecessary bells and whistles.
Now that's not to say that ABC doesn't devote tons of resources. After all, it covers the race with 96 cameras, cameras in 12 of the cars, two super-slow motion cameras, four robotic cameras, a helicopter camera and visor cams, the first of its kind in a live broadcast.
But the network doesn't fall in love with those extras and still tells the story of the race by not overwhelming the viewer.
The finest moment Sunday was the coverage of the horrific crash involving Scott Dixon and Jay Howard. The replays of the crash were astounding. How both drivers, especially Dixon, walked away from the crash was nothing short of miraculous. Because both drivers were okay, ABC might the right call to show several replays of the crash, both to show just how safe these cars are and to show how incredibly dangerous this sport can be. (As if we didn't already know that.)
The broadcasters did a thorough job explaining what happened, and interviews with both drivers, a few minutes after the crash, had just the right tone. Dixon and Howard both talked about the human aspect (how fortunate they felt to walk away) and the driver aspect (what happened and how they felt about their day ending).
Meantime, the broadcast and, especially the broadcasters, let the final few dramatic moments play out as Takuma Sato held off three-time winner Helio Castroneves. Once again, less was more.
All in all, an outstanding job by ABC amid reports that the network might not bid on the Indy 500 contract after the current deal expires after next year. ABC has shown the race since 1965. It would just be wrong if ABC didn't carry the Indy 500.
Second-best coverage
Superb job by Fox for its coverage Saturday of the FA Cup between Arsenal and Chelsea at London's famed Wembley Stadium. The best part was the pregame, featuring a full minute of silence to remember the victims of the recent terrorist attack in Manchester. Prince William, who is the president of the FA (Football Association), laid a wreath on the field before kickoff, making the moment even more touching.
Best feature
One of the E:60 features Sunday morning was on Nashville defenseman P.K. Subban. Jeremy Schaap's feature did an excellent job showing Subban's controversial trade out of Montreal, his battle against racial bigotry and his outgoing personality. I have to tell you, if you don't like Subban, there could be something wrong with you.
Luckiest guy
I continue to be outright flabbergasted that networks are falling all over themselves to do business with Alex Rodriguez. He already is on Fox, and now ABC, according to the New York Post, is talking to him about doing regular work for Good Morning America and maybe even Nightline. Guess it really does pay to cheat.
Smartest move
Prediction: ESPN did itself right signing Chip Kelly to talk football. The former University of Oregon, Eagles and 49ers coach mostly will talk college football on ESPN2, but will do a little NFL for SportsCenter. Another prediction: This will be a one-year gig because someone (likely a college program) will woo him back to coaching.
Most shocking
Apparently, the divorce of Mike & Mike is not amicable. The radio show will end this year after 19 years on the air. Mike Golic will continue to do a morning radio show with Trey Wingo, but Mike Greenberg is moving on to host his own morning show on ESPN. Sports Illustrated media writer Richard Deitsch reports that sources told him the two rarely speak to one another except on the air. One unnamed ESPN staffer told Deitsch that the atmosphere had become very poisonous.
Best awards
Sports Business Journal held its 10 annual Sports Business Awards. Among the winners: Cubs chair Tom Ricketts (executive of the year), the Indy 500 (best event), Major League Baseball (best league), the Cubs (best team), and Clemson's Dan Radakovich (best athletic director). The winners were selected by a panel of 16 judges from the sports business world.
Biggest problem
Here's what's wrong with baseball. On Saturday, the Yankees beat the A's by the low-total score of 3-2. The teams combined for only nine hits. And the game still took 3 hours and 14 minutes to play. Ridiculous.
Most disappointing
So let me get this straight. Serena Williams isn't playing in the French Open because she's pregnant and, on Sunday, Angelique Kerber became the first ever women's No. 1 seed to get knocked out of the tournament on the first day. Yikes. Not exactly the ideal scenario for NBC. But, still the network's coverage is worth watching if for no other reason than listening to analysts John McEnroe and Mary Carillo. Those two could call a couple of weekend hackers at a local park and I'd listen.
Source: www.tampabay.com