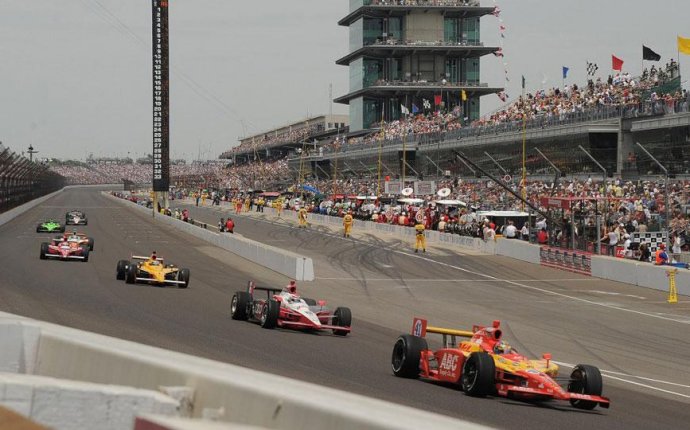 Indianapolis Race
RACE DAY IS HERE! Check-in runs from 11:45 a.m. to 12:45 p.m. at Kilroy's Bar & Grill at 201 S. Meridian St! Good luck today!


Get ready for the best race ever! The Indianapolis Challenge urban adventure race is returning to Indiana for our seventh season on Saturday, August 6th, 2016!
Challenge Nation hosts America's largest urban racing series - featuring a ridiculously fun "Amazing Race"-style competition packed into one incredible day! Teams of two or more will dash around the city, racing against other Challengers for immortal glory (and cash prizes!) as they solve tricky clues, strategize the best route, and explore undiscovered corners of your city!
Think of it like a 5K that tests your brains as much as your legs, with bigger prizes and a whole lot more fun-we guarantee you'll have a blast!
An amazing, active way to get outdoors on a Saturday and explore your city with friends and family in Indy!
Don't worry—fitness is a plus, but you'll need a blend of smarts AND speed to win this race!
At the finish line, we'll welcome you back with cash prizes for our winners, cold water for all, food and drink specials from our venue, finishing with our our crazy costume contest and awards ceremony!
Take it to the next level: the top 50 teams from this race will qualify for our Challenge Championship megarace at the end of the season with thousands of dollars up for grabs!

If you're ready to take the Challenge, grab some friends, pick a clever team name and sign up right below! For more information, read our FAQ or contact us with any questions
2015 Results:
1. 57:44 The PPJs **
2. 1:00:18 Los Pollos Hermanos **
3. 1:04:00 Brad Steven 4 prez **
4. 1:06:23 National Honor Society **
5. 1:07:31 Mercenaries **
6. 1:11:54 Chilltown *
7. 1:15:45 Laker Pond 2 *
8. 1:16:28 80s Blast Off *
9. 1:18:52 Red Hot Mexican Chili Peppers *
10. 1:20:15 The Defenestrators *
11. 1:26:18 Runner? I hardly know her *
12. 1:23:41 Lucky Horse Hooves *
13. 1:24:00 Kokomonsters Inc *
14. 1:24:15 Team Ninja *
15. 1:24:30 Pendanauts *
16. 1:26:10 Team Joe *
17. 1:26:36 Laker Pond *
18. 1:28:50 Wheel Win *
19. 1:30:22 Dead Minions *
20. 1:30:50 Working On Our Fitness *
21. 1:31:36 KDMC *
22. 1:32:33 The Inspectors Gadgets *
23. 1:33:57 Aqua-Holics *
24. 1:34:36 Team Teather *
25. 1:35:44 SK All The Way *
26. 1:36:15 Ds Nuts *
27. 1:36:40 Bringin The Payne *
28. 1:38:00 Brew-HaHa's *
29. 1:39:48 #Knuckifyoubuck *
30. 1:40:26 Imustasheyouaquestion *
31. 1:43:33 Parrot Heads *
32. 1:43:47 Ladies and our Tramps *
33. 1:44:50 Bevis and Buttheads *
34. 1:46:07 Teeple People *
35. 1:51:03 Tie Fighters *
36. 1:51:58 The Q's *
37. 1:54:55 Cu Later *
38. 1:55:12 Dynamic Duo *
39. 1:55:35 2 girls 3 boobs *
40. 1:58:20 Save the Dearth *
41. 1:58:38 Shark Week *
42. 1:59:50 Who Are Those People *
43. 2:01:54 The Crushers *
44. 2:02:22 Booty Hunters *
45. 2:02:40 Possum Power *
46. 2:03:02 Hall Oats *
47. 2:03:19 Lucky *
48. 2:04:21 Ballers *
49. 2:05:32 Babies In Captivity *
50. 2:07:38 Indy Jaws *
** = free entry to $5, 000 Challenge Championship Race (11/14/15 - New Orleans, LA)
* = qualified entry to $5, 000 Challenge Championship Race (11/14/15 - New Orleans, LA)
51. 2:09:14 Urban Tortoises
52. 2:09:29 Hustlers Habbits
53. 2:11:41 Carmel By The CornHayseeds
54. 2:12:02 Blue Ballers
55. 2:14:23 Bragg About It
56. 2:14:51 Beanie Babies
57. 2:15:06 The Kittens
58. 2:15:35 Adios Patalones
59. 2:15:55 Illusion Of Greatness
60. 2:16:15 MEM'S
61. 2:17:40 Los Pos Luteros
62. 2:18:38 Askren Super Seekers A.S.S
63. 2:19:09 Fabulous Fun
64. 2:19:44 Beached Whales
65. 2:20:25 Don't Hasile the Hoff
66. 2:25:42 Team Awesome
67. 2:26:08 Stephanie
Source: cnation.squarespace.com