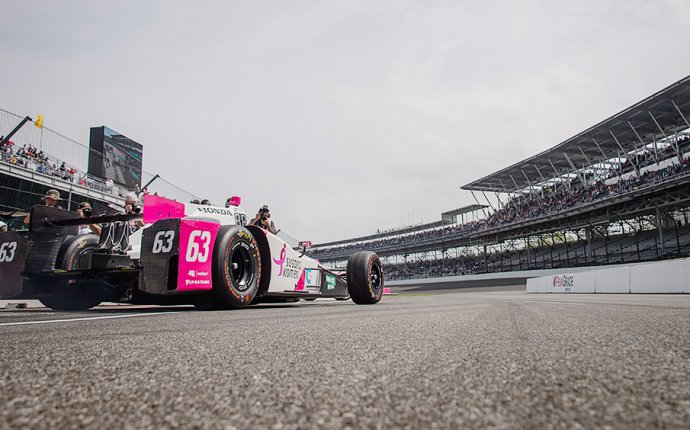 Indianapolis 500 Update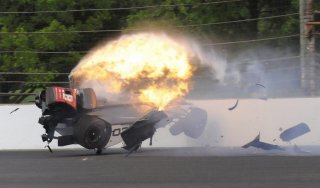 Things began very well on Saturday for Sebastien Bourdais, who set an average speed of more than 231 mph across his first two laps of the Indianapolis 500 qualifying race. Bourdais wouldn't complete his third lap, however, after he lost control of his vehicle, which smashed into one of the track's safety walls, causing a fiery crash that would flip the car.
And a MASSIVE crash for @BourdaisOnTrack in #Indy500 Qualifying @IMS!
— American Racing Blog (@USARaceBlog)
Amazingly, Bourdais did not lose consciousness in the terrifying ordeal, according to a series doctor who spoke with ABC (via ). After his car came to a stop, you could see Bourdais fiddle with his helmet. Bourdais did not walk away from the crash unscathed, though. According to the Associated Press, the 38-year-old suffered multiple fractures to his pelvis and a fractured right hip. He will undergo surgery, which is planned for Saturday night.
That explains why, although he appeared okay, the Dale Coyne Racing driver did not attempt to exit the vehicle on his own. Instead, emergency responders helped the 38-year-old out and placed him on a stretcher before transporting him to Indiana University Health Methodist Hospital for further evaluation.
According to a statement tweeted by the IndyCar Series, which oversees the annual race, Bourdais was "awake & alert" at the hospital, where his team said late Saturday he will undergo surgery.
— IndyCar Series (@IndyCar)
"Sebastien is in good hands here at IU Methodist Hospital with the staff and now we just have to wait for him to recover, " team owner Dale Coyne said.
Source: www.washingtonpost.com