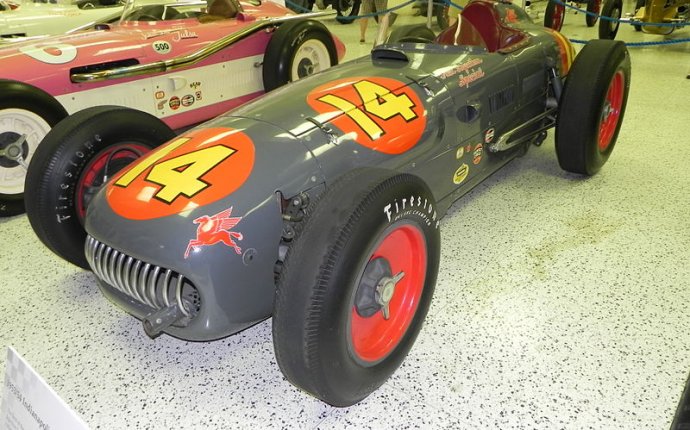 Indianapolis 500 Race Time
Two-time F1 champion Fernando Alonso will race in the Indy 500. (Getty Images) It's been 38 years since McLaren has raced in the Indy 500. In next month's 101st Indianapolis 500, the familiar orange colors will return when two-time Formula 1 champion Fernando Alonso partners with Andretti Autosport to make his maiden voyage in an Indy car.
Many in the IndyCar paddock, in Texas today for a test, responded on Twitter with congratulatory tweets and words of encouragement welcoming the 35-year-old F1 veteran who won championships in 2005 and '06. Alonso has 32 career wins and 97 podiums in 275 F1 starts.
Not gonna lie, pretty pumped to see @alo_oficial in @indycar for the #Indy500. Nice work by @ZBrownCEO & @McLarenF1! Welcome Fernando!
— Graham Rahal (@GrahamRahal)
— Marco Andretti (@MarcoAndretti)
Alonso will skip racing in Monaco, which is held on the morning of the 500. After a rough start to the current F1 campaign, the McLaren Honda driver says it's a dream to compete at Indianapolis.
"I'm immensely excited that I'll be racing in this year's Indy 500 with McLaren, Honda and Andretti Autosport, " Alonso said. "The Indy 500 is one of the most famous races on the global motorsport calendar, rivaled only by the Le Mans 24 Hours and the Monaco Grand Prix."
This deal could not have been done without Stef Wilson. Wilson was in line for the 6th Andretti Autosport Indy until the Alonso deal came to light. Wilson chose to step away and allow Alonso to compete.
This was a decision that was for the greater good of my sponsors(@INDonorNetwork & @BuyGapGuard), @IndyCar, @IMS, and the Indianapolis 500
— Stefan Wilson (@stef_wilson)
Alonso becomes the ninth driver to enter the 500 with a world championship on his resume. In recent years, Nigel Mansell's participation in 1993 as the reigning F1 champion was the most celebrated, with media interest at a fevered pitch. Mansell finished third.
Alonso strives to win the 500 as F1 champion Graham Hill did as a rookie in 1966. Jack Brabham, Jim Clark, Emerson Fittipaldi, Mario Andretti and Nelson Piquet also drove in the 500 as one-time world champions, while Alberto Ascari, Jackie Stewart, Jochen Rindt and Jacques Villeneuve won F1 titles after competing in the 500.
McLaren has a storied history in the Indianapolis 500. Company founder Bruce McLaren fielded a car in the 1970 race, although he failed to qualify in it. The next year, after McLaren died, Mark Donohue qualified a Penske-entered McLaren in the second position but completed only 66 laps and finished 25th. In 1972, Donohue won the 500, the first of three McLaren victories at IMS. Johnny Rutherford won the other two, in 1974 and '76.
Andretti Autosport owner Michael Andretti has a link to McLaren, too. He raced for the F1 team in 1993 alongside Ayrton Senna.
Alonso has never raced an Indy car before or driven on a superspeedway, but Andretti thinks the talented 35-year-old driver can overcome that inexperience with the amount of track time afforded competitors in May. Andretti demonstrated his point through rookie Alexander Rossi's victory a year ago.
"I'm confident that I'll get to grips with it fast, " Alonso said. "I've watched a lot of Indy car action on TV and online, and it's clear that great precision is required to race in close proximity with other cars on the far side of 220 mph. I realize I'll be on a steep learning curve, but I'll be flying to Indianapolis from Barcelona immediately after the Spanish Grand Prix (May 14), practicing our McLaren/Andretti car at Indy from May 15 onwards, hopefully clocking up a large number of miles every day.
"I know how good the Andretti Autosport guys are. I'll be proud to race with them and I intend to mine their knowledge and expertise for as much info as I possibly can."
Andretti Autosport has won the 500 with four drivers: Dan Wheldon (2005), Dario Franchitti (2007), Ryan Hunter-Reay (2014) and Rossi (2016).
Hulman & Company CEO Mark Miles credited Alonso, Andretti and Zak Brown, the executive director of McLaren Technology Group, for assembling the deal. Brown called Alonso "the best racing driver in the world."
"Could Fernando win this year's Indy 500? Well, I wouldn't be so silly as to make any such rash prediction, but I expect him to be in the mix, " Brown said. "Put it this way: the team he'll be racing for won the race last year, using the same Honda engine, and he's the best racing driver in the world. That's quite a compelling combination."
This brings the field to 32 entries, assuming Buddy Lazier does show up for the Indy 500. Indy Lights veterans Gabby Chaves, Zach Veach and Jack Harvey were all confirmed this past weekend at Long Beach. Harvey is in with Andretti Autosport with collaboration with Michael Shank Racing. Juncos Racing has yet to announce its driver lineup and whether that will include one entry or two. Kyle Kaiser is projected to be the front-runner for seat number one at Juncos. Other drivers on the outside looking in include veteran Townsend Bell, who has driven the last two Indy 500s for Andretti, Spencer Pigot, who competes full time on road courses for Ed Carpenter Racing, as well as Alex Tagliani, Matthew Brabham, and now Wilson.
Source: www.1070thefan.com