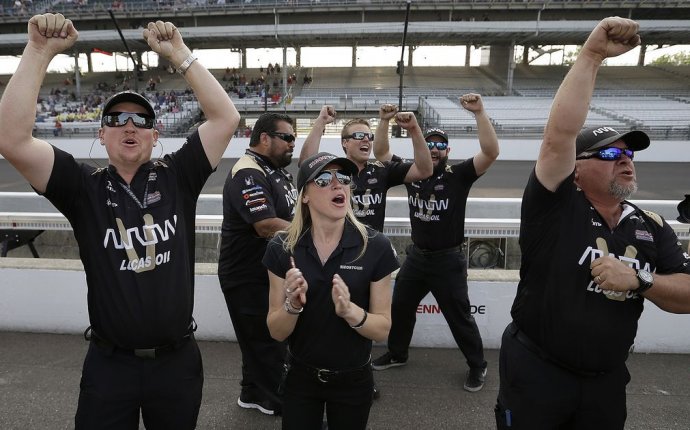 Indianapolis 500 Starting Grid PDF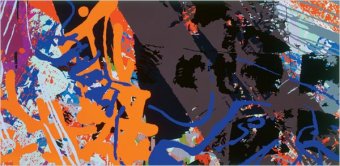 Photo
Ingrid Calame has made artworks like the one above by tracing skid marks at the Indianapolis Motor Speedway.
Credit
The Indianapolis Museum of Art

WHEN the Los Angeles artist Ingrid Calame wanted to trace the skid marks on the Indianapolis Motor Speedway, the track's manager was skeptical. "The request was pretty unusual, " said the manager, Dan Edwards, who in his eight years at the speedway has provided special access to people testing tires, engines and racecars.
Then he researched Ms. Calame's boldly colored compositions, derived from stains and graffiti that she traces from city streets and sidewalks. And he realized that the racetrack "was like a canvas, " he said in a phone interview. "There were stories that went with every tire mark, every gouge."
One pattern was a famous pretzel-shaped skid mark made by Dan Wheldon in 2005 after his Indianapolis 500 victory. Now an enamel and latex wall painting based on his celebratory gesture is the 76-by-20-foot centerpiece of "Ingrid Calame: Traces of the Indianapolis Motor Speedway, " opening Friday at the Indianapolis Museum of Art.
With a series of large colored-pencil drawings and enamel-on-aluminum paintings, the exhibition offers visual testimony of what usually goes unnoticed: the fuel spills, sprayed gravel, gouges and skids that remain indelible after high-speed courtships with death.
"I'm a tourist in the racecar world, " said Ms. Calame, 42, who wore her dark-blond hair in dreadlocks at an interview in New York, where her paintings were shown recently at James Cohan Gallery in Chelsea. Still, it didn't take her long to surmise that feelings about the racecar industry loom large in Indianapolis. "It isn't neutral, " she said, recalling the reaction last year when she suggested tracing patterns at the Speedway. "Some people at the museum were really resistant."
When Lisa Freiman, the museum's curator of contemporary art, proposed a site-specific commission, she invited Ms. Calame on a stroll through the 100-acre art and nature park behind the museum. "She suggested the forest, " Ms. Calame said. "But there was nothing to trace there."
The speedway's annual Allstate 400 at the Brickyard was the next day, and Ms. Freiman arranged a visit. "Ingrid got so excited, " Ms. Freiman said by phone from the museum. "It was completely obvious where she wanted to go with this project."
Source: www.nytimes.com