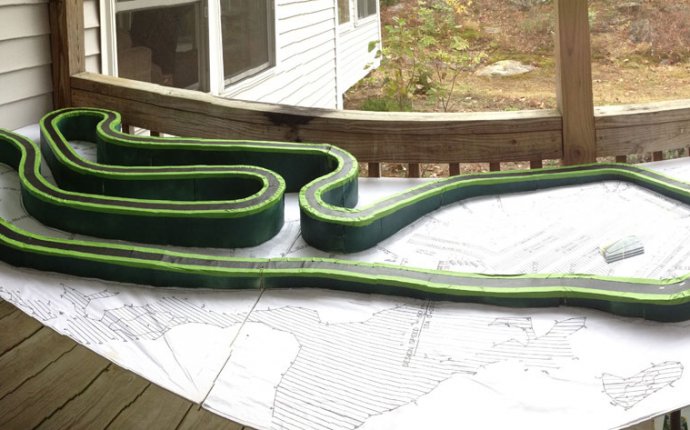 Track Days New england
When we first started going to car shows, we realized it would be fun to host our own get together here at eEuroparts.com. It was a fun time, burgers were served. In terms of event hosting, it was a good taste, but really just a side dish. The 2nd annual eEuroparts Car Show and Swap Meet went bigger, with an actual food cart this time! Too bad their frialator broke and the line for delicious fried treats extended all the way to the BMW section. More European cars full of people came, and it started to feel like the field of dreams. The swap meet section was packed with some really cool rare stuff that was actually finding new homes! The third time around, we packed the place. Multiple food carts ensured that people not only stayed fed while they hung out in our blacktop palace, they were also unable to move for at least an hour. Alas, we need to go one deeper. We need the full enchilada (why all the food references?). That's why we're happy to announce eEuroFest 2017, the biggest show we've ever done by a large margin. An authentic European car festival!
Last year we completely filled our entire industrial complex, and it was raining. If we want to do this thing right, we have to open up some elbow room. We needed a place that had ample space and a destination commute. We needed a place that respected the adrenaline way of life. We needed a huge paddock area for hundreds of show cars. We needed curvy strips of asphalt that we can coat with a viscous film of burnt rubber, without police intervention. A camp ground. Rolling countryside. It had to be Lime Rock Park.
On June 9-10th, eEuroFest 2017 hits the historic and stunningly beautiful Lime Rock Park, nestled in the hills of Northwest Connecticut. This isn't just a car show, this is a festival of everything we have enjoyed over our summers out soaking up European car culture. Sure, the car show will be the center of the event, but there's more. The trip to Lime Rock has some of the most beautiful driving roads in New England. Hills, twisties, valleys, creeks, waterfalls. Often people will choose these roads as a destination for cruises, now they only play as the conveyance. Kids under 14 are free to enter.
Car Show
The car show will have new categories, and new prizes. Buy Tickets.
Hooked on Driving full course HPDE
The main international racing course will lie beneath green flags all weekend, with a Hooked on Driving HPDE (High Performance Driver Education) running at full speed. Pro driver ride-alongs will be available. Reserve your spot and register.
Autocross and Drifting
The Autocross track in the infield is a 9 corner, 2/3rds of a mile long course packed with technical uphill and downhill sections, and will be very accessible to everyone to try out. We plan to have open track, a section of single file timed laps for the Stigs out there (and of course a fast times board to put your name on), as well as a short drift exhibition. We know at least a few BMW guys that are already buying old tires in anticipation. There will be an additional VIP driving activity on Friday afternoon, actual plans are yet to be disclosed but expect a few rented M3 race cars to join the festivities for our VIP guests to try out. Buy Tickets.

Open Campground
The campground will be open all weekend, allowing road trippers to show up whenever they want on Friday and set up. Contained fires are permitted, partying optional. We are hoping to have a BBQ dinner for those arriving Friday, keep an eye on the schedule to see if we pull that off. Mmm…pulled pork. Buy Tickets.

Swap Meet
The swap meet will be bigger than ever, using up much of LRP's B-Paddock (be sure to leave room in your vehicle for at least a set of new wheels). The area will also feature a manufacturers expo, allowing our customers to meet and greet with the companies that are making the parts that keep your car on the road. Hooked on Driving, the organization that will be hosting the full course track day, will be bringing a full motion driving simulator with Lime rock loaded on, so you can get the feel of driving on Lime Rock, AT Lime Rock!
Lime Rock's catering will have carts and restaurants up and running to ensure you're never more than 15 steps from a hotdog, as well as something we've never had before, alcohol. Of course all driving wristbands are ours as soon as you take that route. Buy Tickets or Reserve a Vendor Space.
Parade Laps
We will be taking breaks from the HPDE to make sure we can get people out on the track to tour the facility. Allow your tires to get a feel for the pro circuit. See what the big guys see. Be a focal point for the crowd. These will be free! Just get in line.

All in all, you can count on eEuroFest 2017 being the big event of the year. Like many of our favorite shows, we are hoping people will be willing to travel in order to get to this amazing setting. If you have any questions, feel free to post them here, and check out our Facebook Event to RSVP and keep up to date on changes and additions. Go to eEuroFest.com to read more and to register for our package. …and remember, never blog hungry. eEuroFest is a rain or shine event, plan accordingly. No refunds on tickets will be issued.
Source: www.eeuroparts.com