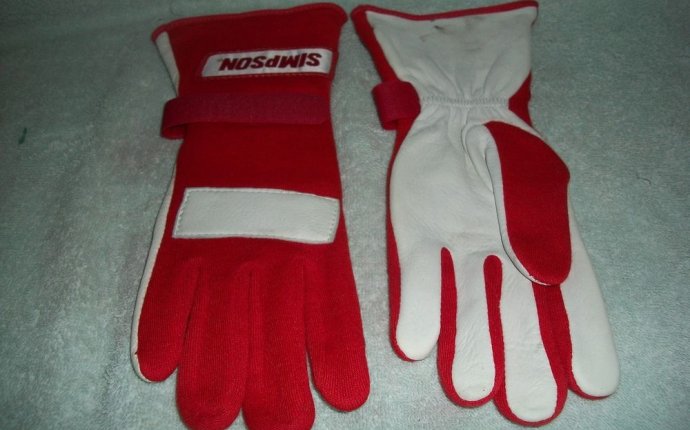 Simpson Auto Racing Helmets
By Winding Road Staff
Whether you are road racing, doing a track day, running autocross or participating in High Performance Driver Education, you need a helmet. But it can be confusing when it comes to actually buying one. There are a lot of choices and sometimes the differences aren't obvious.
To give you some help, we recently reviewed 45 helmets from Bell, Simpson, Black Armor, Arai and Stilo. We found when testing factors like features, style, weight, fit and price that there were models that stood out. We've picked 10 helmets that cover a range of prices and are the ones we would start with when shopping. You may find that a given helmet doesn't have ideal fit or is missing a feature that is critical for you, but at least you have a way to narrow down you selection process.
As a refresher in factors you need to consider when buying a helmet, you may want to read our Helmet Buyers Guide:
All the helmets below are HANS compatible and Snell SA 2010 rated.
And now, ladies and gentlemen, our helmet picks for the 2015 season:
$299
About 3.7 lb.
The Bell Sport is a very nice, classically-styled helmet that really sets the bar for helmets above this price point. Unlike some other inexpensive helmets, this Bell shape is reasonably comfortable for many users. Bell also offers the Sport in a Sport EV model (same price) with an even larger eyeport (many people new to racing find that helmets feel somewhat confining and the larger eyeport helps relieve that feeling – especially if you wear glasses). The Sport is also available in a variety of paint colors and patterns. See all Bell helmets.
About 3.6 lb.
Helmet fit is about the most important thing, especially if you race where it is hot or you are in the car for long periods (e.g. ChumpCar). The Bell Sport series is well shaped for more rounded head shapes, but if your head shape is more oval, you may prefer the Simpson Voyager. It has Simpson's largest eyeport, which we've found many new drivers prefer (and is also helpful if you wear glasses). If the Voyager is too narrow and the Bell Sport too wide, you may want to try the Simpson Bandit (0). See all Simpson helmets.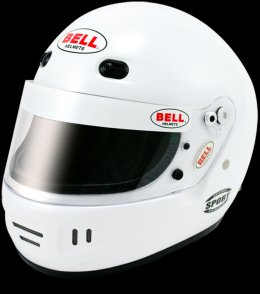 About 3.5 lb.
As an update of the 1970's Bell Star, which was a safety breakthrough, we originally chose the Star Classic for Vintage racers looking for something that offered full modern specification but that fit with the vibe of their cars. After trying it, we can also imagine drivers of modern cars just liking the clean look or enjoying the fit (several of our testers thought it was very comfortable). See all Bell helmets.
$899
About 3.4 lb.
Warning! Don't try an Arai helmet unless you can live with the price point. Several of our testers found the Arai shape and padding more comfortable than any other and couldn't go back to their previous helmets. You mileage may vary, of course, but consider yourself warned. The GP5W gets you that Arai fit along with a large eyeport. See all Arai helmets.
$912
About 3.3 lb.
The Stilo ST4W offers the widest range of optional features in this price range or even higher prices (except for other Stilos). The ST4W can be configured with a built-in radio connector and mic (usable with ear buds or with built in headphones), a hydration port and top air (side air is also possible but then you can't have both comms and hydration). There is an optional eject bladder for safety workers to use to remove the helmet. And Stilo offers a range of full and half visors, plus a peak visor. The ST4W is designed for closed cockpit cars and has a medium eyeport. The related ST4F is for open cars and has a narrow eyeport. See all Stilo helmets.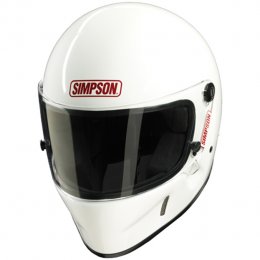 99
If you want a carbon helmet, the Bell RS7, while a bit more expensive than some, fits the most people among "entry level" helmets, in our experience. Carbon is somewhat harder to shape for ideal fit and the complexities of that shaping drive the price up it seems. See all Bell helmets.
About 3.2 lb.
The GP6 PED features the famous Arai fit (which is based on ergonomic shape plus softer padding) along with the same shape as their Formula 1 helmets. The GP6 PED includes an optional aero kit for use in open cockpit cars and offers a full range of visor choices and ventilation options. The GP6 PED has a narrow eyeport. See all Arai helmets.
$1855
The ST4W Carbon offers everything we love about the ST4W composite: optional comms port/mic, hydration port, forced air, and high comfort. Plus the snazzy Stilo design looks especially cool in exposed carbon weave. The Carbon model shaves a few ounces, which drivers of high-power cars or enduro racers will appreciate. See all Stilo helmets.
$3999
About 3 lb.
If you love the Arai fit, can live without the optional Stilo features, and want the lightest, strongest helmet possible, then the GP6 RC is for you. Used in F1, the GP6 RC also features a special carbon weave that flexes rather than shatters on impact for great safety. Comes with an aero kit for open cockpit cars. FIA 8860 approved. See all Arai helmets.
$5600
About 2.8 lb.
If you want it all, this is probably the helmet to have. The feature list is impressive: Communications standard, with headphones optional; Optional hydration port; Optional forced air; Optional eject bladder; FIA 8860 rated and yet the lightest helmet we tested; Comfortable for many users; Wide array of visors and peaks; Wide eyeport.; Aerodynamics kit included. See all Stilo helmets.
Noteworthy Specialty Helmets
Rally helmets must meet some special requirements. First you need a helmet set up for communications because electronic driver to co-driver communication is absolutely essential in competition. Second, you want an open-face helmet in case the electronic system breaks down mid-stage (this can be handy for transits, too). Trust us, in a rally car you pretty much can't shout your way past a closed-face helmet. We like this Black Armor Rally Carbon helmet because it meets these requirements, looks slick, and is about half the cost of competing designs. See all Black Armor helmets.In some series, your crew members must wear helmets. The problem with standard helmets is that visibility isn't very good for crew people who do work in tight quarters. Coupled with goggles and a balaclava, this Simpson helmet is specifically designed to solve that problem. It is cost-effective, too. Check your sanctioning body rules to confirm legality in your series. See all Simpson helmets.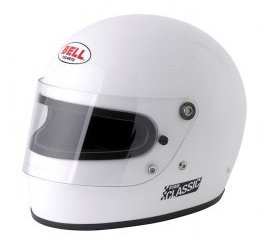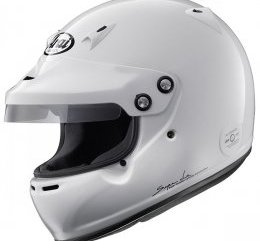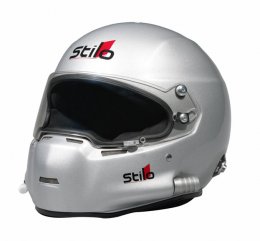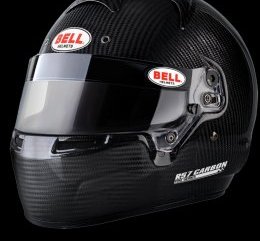 Source: www.windingroad.com