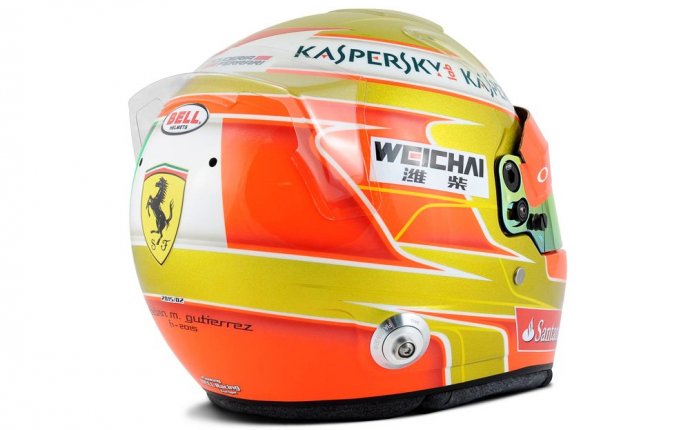 Auto Racing Helmets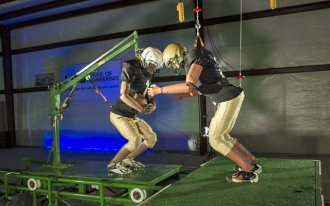 BIRMINGHAM, Ala. - The engineer who helped revolutionize safety in auto racing plans to begin player testing of a new football helmet that he predicts will significantly reduce concussions.
Dr. Dean Sicking, a professor at the University of Alabama at Birmingham's School of Engineering, said the helmet is designed to reduce concussions by 75 percent, and he hopes for a 50-percent cut once testing begins in October. He also envisions a larger goal: Change how football helmets are tested by using crash-test dummies on a sled.
"Much of the football helmet industry sticks to the mantra, 'We can't prevent concussions' and that's where they stop, " Sicking said. "They try to improve themselves on arcane procedures that are designed to prevent skull fractures but doesn't do anything to prevent concussions."
Sicking is part of a competitive industry with designers trying to make safer football helmets and become the one to handsomely profit from it. Many medical experts believe there is no concussion-free helmet, and Sicking acknowledges his first model has a weakness because it doesn't address rotational forces for the neck upon impact.
What's unique about Sicking is where he comes from: the auto safety world of national highways, NASCAR and Indy Racing League. After the death of race car legend Dale Earnhardt in 2001, Sicking developed the SAFER (Steel And Foam Energy Reduction) barrier, a collapsible wall used by major speedways in auto racing. Since SAFER was created, no fatalities and only one serious injury have occurred at those speedways, Sicking said.
"The same thing can be done with helmets if we're willing to look at a system and apply all available technologies, " Sicking explained at a recent concussion summit in Birmingham sponsored by the Wise Up Initiative and Children's of Alabama.
Dr. Robert Cantu, a pioneer in treating sports concussions, attended the summit and praised Sicking for "thinking totally outside the box by changing the outer portion of the helmet." SEC officiating coordinator Steve Shaw was present as well and, after hearing the presentation, told Sicking, "We've got to get these helmets to everybody and not have a high school worry, 'What if I break three face masks? I can't afford that technology.'"
A die-hard Dallas Cowboys fan, Sicking took on concussions after 35 years of car safety. At one point, almost every new guardrail terminal installed on the National Highway System was covered by one or more of Sicking's patents that he estimates saves 1, 000 lives per year.
Sicking spent two decades at the University of Nebraska and was recruited heavily by UAB in 2012. He even met with Barber Motorsports Park owner George Barber, who offered Sicking his own space at the racetrack to conduct safety research.
Source: www.cbssports.com