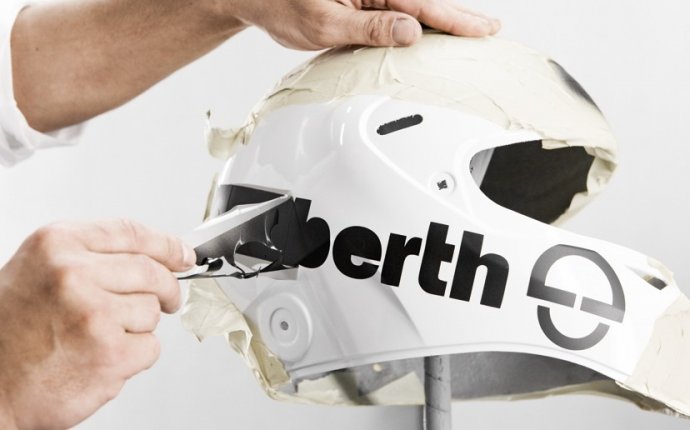 Schuberth Auto Racing Helmets
By Rick K. for webBikeWorld.com
More:
Summary
The new Schuberth SR1 was designed with Michael Schumacher and incorporates features found in both Formula 1 and motorcycle racing helmets.
The SR1 has it all - light weight, outstanding ventilation, comfort and even low noise levels, all wrapped up in a solid feeling shell.
The helmet is currently sold in Europe only and North American motorcyclists can only hope that it will make the journey west...
UPDATE: Schuberth SR1 USA DOT Helmet Review | Schuberth SR1 DOT version announced!
Background
Schuberth is what I'd characterize as a deliberate and conservative company.
Like BMW and Mercedes Benz, they have worked carefully over the years to develop a consistent approach to creating a product that is slowly and carefully improved after much testing and engineering.
This philosophy has been demonstrated based on our experience with several different Schuberth helmets going back to the Schuberth Concept - the flip-up everyone simply had to own.
Many Schuberth helmet designs have been reviewed on webBikeWorld.com over the years; some were liked more than others.
These have included Schuberth "classics", such as the Schuberth C2 (review) and more recently, the ECE version of the Schuberth C3 (review).
Those were followed by reviews of the Schuberth C3 DOT version (review), along with a look at the Schuberth SRC intercom system (review).
I liked the Schuberth R1 (review), and I still have a Schuberth J1 (review) that is occasionally worn in summer.
The Schuberth S1 (review) was battered around a bit in a webBikeWorld.com review, but the new Schuberth SR1, which can trace its lineage back to the S1, more than makes up for any foibles of its forebear.
The new Schuberth SR1 has to be the most innovative motorcycle helmet we've seen in quite some time.
The idea was born with the special 900 gram, one-off, carbon fiber "Schuberth Race" helmet designed for and with Michael Schumacher during his short-lived motorcycle racing career after leaving F1 (for the first time) in 2006.
The SR1 has some Formula 1 in its genes - even today, you can see several F1 racers wearing Schuberth helmets; the company has been a driving force - if you will - in Formula 1 helmet safety for many years.
The Schuberth SR1 is now considered the company's "full race" helmet but it's a winner on the street also and after riding with it over the last several weeks, I'm definitely impressed. Let's take a closer look...
The Schuberth SR1: Paint, Graphics and Overall Quality
The SR1 has a very solid overall feel and the quality of the finish and the fit and operation of the moving parts is outstanding. The helmet is available in a variety of colors and patterns, with white or black trim.
The matte white finish on this one is outstanding, except for one issue. Apparently, we have some local bugs that the Schuberth engineers didn't anticipate.
Source: www.webbikeworld.com