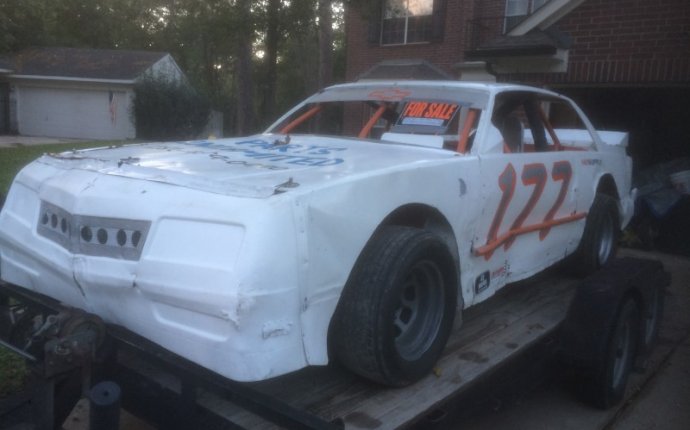 Dirt Track trucks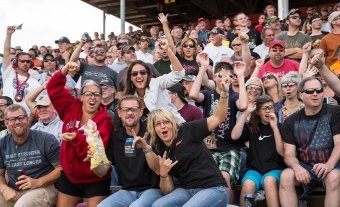 In 2001, Baltes gave away $1 million to the winner of a late-model race, the Eldora Million. Donnie Moran won, the place was packed, and Baltes, at the end of the night, uttered his lifelong catchphrase: "If I could have sold one more hot dog, I would have broke even."
In 2004, Baltes let it be known that he was planning to sell Eldora. For the track's ultra-loyal fans, only one buyer was acceptable: Stewart. The three-time NASCAR Sprint Cup champion hails from next-door Indiana, and he started his career racing on dirt. Despite his status in the big show, he still races on dirt 60 nights a year. Stewart bought Eldora and since has successfully walked the tightrope between maintaining tradition—the velvet cape and crown remain for the King's Royal—and updating the facility. Stewart built luxury suites outside Turn Three and added a large video screen in Turn Two. The track is spotless, for a dirt track.
A couple of years ago, Stewart had a conversation with Steve O'Donnell, NASCAR's VP of racing operations. "Almost as a joke, " Stewart said, "we started talking about bringing a race to Eldora. A year later, he called and asked if I was serious." The truck series has been struggling as manufacturer support has dwindled. If a series needed a shot in the arm, it was the trucks.
The truck series normally allows 36 entrants per race, but given the size of Eldora, that was trimmed to 30. The top 20 in points were locked in, and the final 10 spots for the 150-lap main event were determined by the results of five heat races. There were 36 drivers on the preliminary entry list, including some dirt-track ringers such as late-model star Scott Bloomquist and former-sprint-car-ace-turned-NASCAR-driver Dave Blaney in a truck owned by current Sprint Cup champ Brad Keselowski. Stewart's name wasn't on the entry list. "I have enough to do, " he said.
The trucks themselves weren't purpose-built for dirt. They were taken straight from pavement duty and prepared with modest changes. The front spoiler was removed to prevent it from ­acting like a snowplow. The shock absorbers were changed, the cooling system was protected from dirt, and Goodyear supplied treaded tires that are similar to those it sells for dirt-modified racing. The windshields were left in, meaning Stewart would have to keep the track relatively dry or flying mud would coat the windshields after a few laps. The drivers had no way to clear the mud.
NASCAR veteran Ken Schrader, who, like Stewart, races on dirt when he can, qualified first and won his heat race. At 58, Schrader also became the oldest NASCAR polesitter in history. Not far behind was Kenny Wallace, another NASCAR racer who runs his dirt modified almost weekly. How were the trucks on dirt? "Heavy, " Schrader said. "By maybe 1000 pounds. And too powerful for the tires, by maybe 400 horsepower."
Source: www.caranddriver.com