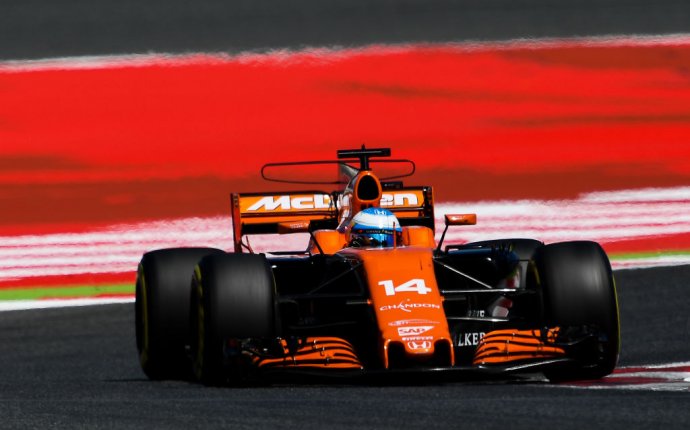 Formula 1 USA TV Schedule
Bernie Ecclestone has revealed he is in talks with "several stations" about taking over from NBC Sports as the U.S. broadcaster of Formula One which today held its season-opener in Australia.
NBC began broadcasting F1 in 2013 and its contract was due to come to a close at the end of this year. Ecclestone says he agreed to extend it by 12 months but adds that he is already in negotiations about the following years.
"NBC's contract was meant to be up at the end of this year but we have given them another year. We are in talks with several stations so we will have to wait and see."
The most likely candidate seems to be Fox Sports which owned Speed Channel, F1's previous broadcaster in the U.S. F1 switched to NBC after Fox decided to shut down Speed and switch its programming to the general sports channels Fox Sports 1 and Fox Sports 2 in a bid to become a major competitor to ESPN.
However, Ecclestone is coy when asked whether either Fox channel is in the running and says, "I don't know if Fox would take over."
It is the latest twist in F1's changing media landscape which has recently seen Spain's coverage switch from free-to-air to Pay Television whilst the BBC broke its contract early in the UK with rival Channel 4 taking over.
F1's viewing figures on NBC have accelerated over the past three years with the Singapore Grand Prix in September 2015 being the most-watched broadcast of the race on the network ever. It averaged 510, 000 viewers with the audience up 26 percent on 2014.
It was the fifth NBC F1 race in 2015 which had an audience of more than 500, 000 and followed a strong year in 2014 when its numbers grew by 10.1 percent to 12.6 million viewers.
F1's annual broadcast report reveals that in 2014 the number of viewers in the U.S. who watched between four and nine races increased by 128 percent, while those who watched ten or more doubled. It adds that "NBCSN recorded year-on-year increases for every single round shown. On average, each race shown on NBCSN attracted 85 percent more viewers this season when compared to 2013."
NBC's F1 Producer Jason Swales and its pit reporter Will Buxton have helped to ignite this interest but the total is still tiny in F1's overall market of more than 400 million TV viewers. It means there is still huge untapped potential in the US and rival broadcasters could build into their proposals ways to break into this.
The U.S. audience is even lower than that in Russia, which had 15.4 million viewers in 2014, and it pales in comparison to the biggest market of Brazil where 79.2 million watch on television. Markets in Europe are all several times bigger than the U.S., with 27.4 million viewers in Germany and 27.6 million in the UK, thanks to the pulling power of reigning champion and local hero Lewis Hamilton.
The U.S. market could have been on track for a similar boost if the new Haas F1 team had hired a local driver for its début season this year. Although it is the first American outfit in F1 since the 1980s it has ironically opted for a French and Mexican driver pairing in the form of Romain Grosjean and Esteban Gutierrez. Time will tell whether it pays off for Haas and for F1's popularity in the US.
Source: autoweek.com