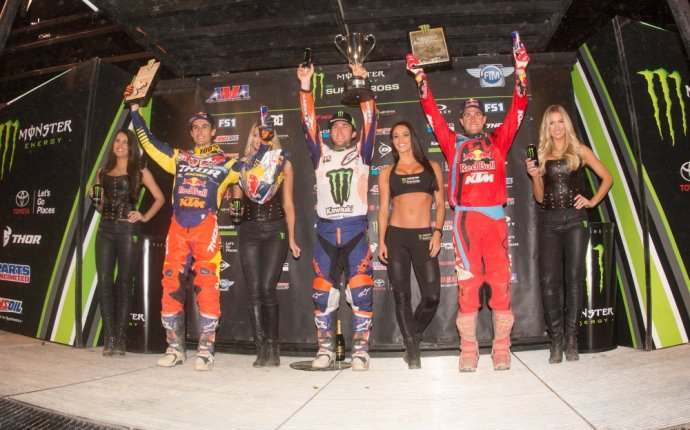 Indy Results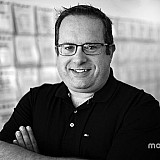 The pacesetters of the day were forced into ducking into the pits over the final 10 laps, Rossi dropping his pace to as low as 180mph on the final lap to stretch his fuel mileage.
The Californian, who was a late sign-up for the Verizon IndyCar Series season, obeyed his team orders from Bryan Herta, and slowed down soon enough to hold on for victory ahead of teammate Carlos Munoz and Ed Carpenter Racing's Josef Newgarden by 4.5sec.
It is the first win for a rookie in the Indy 500 since Helio Castroneves won in 2001.
Tony Kanaan was fourth for Chip Ganassi Racing, just ahead of teammate Charlie Kimball who, like Rossi, made his final fuel stop 36 laps before the end. Newgarden's ECR teammate J.R. Hildebrand was sixth.
Story of the race
From the drop of the green flag, the polesitter, Schmidt Peterson Motorsport's James Hinchcliffe and Andretti Autosport's Ryan Hunter-Reay were embroiled in a two-way battle, chased by Newgarden, Andretti's Townsend Bell, Penske's Will Power and Munoz.
Over the next 23 laps, Hunter-Reay and Hinchcliffe would swap the lead back and forth, while attention turned to Marco Andretti in eighth (up from 14th on the grid) and Kanaan, up from 18th to ninth, chased by Penske's Helio Castroneves, Dixon (Ganassi), Rossi, the slow-starting Penske of Pagenaud, SPM's third car driven by Servia, and Hildebrand.
On lap 8, Kanaan passed Andretti for eighth and two laps later he was into seventh ahead of Munoz. Also making big moves at this stage was Pagenaud who was back into the top 10 on lap 12.
Two laps later, Aleshin passed Power for fifth, triggering a gradual slide down to 11th for the 2014 IndyCar champion, while Pagenaud was firmly heading in the opposite direction and passed him for sixth on lap 17. Five laps later, Pagenaud towed up onto the tail of his former Schmidt Peterson teammate Aleshin to take fifth place.
Finally someone - Newgarden – broke up the Hinchcliffe/Hunter-Reay battle and moved into second ahead of Hinchcliffe, as Pagenaud started to pressure Bell for fourth.
The first round of pitstops was started on Lap 27 by Hinchcliffe and Hunter-Reay, and the following lap, Kanaan was followed pitward by Newgarden, Pagenaud and Bell. That left Munoz in front with Power second on lap 31.
When they pitted too, Sage Karam (DRR/Kingdom Racing) took the lead while Dixon, despite complaining of a loose car, still made it to lap 31 before stopping. Karam and Penske's defending race-winner Juan Pablo Montoya pitted on lap 32.
Following that first round of pitstops, Hunter-Reay led Bell, Newgarden, Pagenaud, Munoz, Hinchcliffe, Aleshin, Kanaan, Power and Castroneves, Hinch's drop accounted for by a slow pitstop as his fuelhose failed to disconnect cleanly.
By lap 38, Hunter-Reay had put the lapped Dale Coyne Racing car of Bryan Clauson and a gap of 1.4sec between himself and Bell, before Bell finally passed the DCR car on lap 40 and drafted past RHR on lap 42.
Cautions, Montoya crashes out
The first yellow of the race flew on lap 47, as debris was spotted on the back straight, and the entire field pitted. Hunter-Reay regained the lead ahead of Pagenaud, Bell, Newgarden, Hinchcliffe, Munoz, Castroneves, Kanaan, Power and Aleshin.
But Power was released into Kanaan's path and squeezed the Ganassi #10 against the pit wall. After receiving a stop-and-hold penalty, Power's crew also topped him with fuel. He would resume 32nd and last.
The lap 55 restart saw Hunter-Reay make a fine go of it, but Newgarden dived past Pagenaud, startled him into relinquishing second and Hinchcliffe swiftly took advantage.
Meanwhile Kanaan's car had apparently been unaffected by the collision as he moved forward on the restart so the order by Lap 60 was Hunter-Reay, Hinchcliffe, Bell, Newgarden, Munoz, Kanaan, Castroneves, Aleshin and Pagenaud who had tumbled to ninth.
On lap 64 came the first major incident of the day, as the rear of Montoya's car slid wide early in Turn 2 and sent the car slamming into the wall on the exit. The defending Indy 500 race-winner stepped out apparently unharmed, and the shunt appeared not to catch out anyone else.
All those on the lead lap pitted on lap 67 – all those except Power, who had been topped off in the pit stop, and now led Hinchclfife, Hunter-Reay, Castroneves, Bell, Newgarden, Munoz, Kanaan, Aleshin, Pagenaud, Dixon, Karam, Andretti, Hildebrand and Rahal.
However, another unsafe release penalty for a Penske car – Pagenaud's into the path of Aleshin – dropped the Frenchman to 30th.
Source: www.motorsport.com