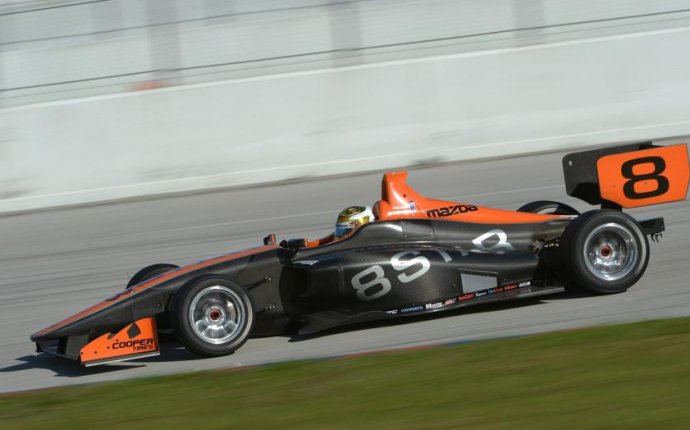 Indy Lights Drivers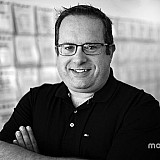 This weekend IndyCar's Grand Prix of St. Petersburg will feature two races each for the open-wheel ladder series and it should be watched carefully. Despite being a street course, the St. Pete track has traditionally provided good pointers to form for road courses, too.
U.S. editor David Malsher, Global news editor Val Khorounzhiy and editorial assistant David Gruz are your guides to the hottest prospects in Indy Lights, Pro Mazda and USF2000 in 2017.
INDY LIGHTS
Khorounzhiy says… If experience was as big a factor in Lights as it is in many other junior open-wheel categories, the 2017 the Indy Lights entrylist would be setting the scene for a duel between Santiago Urrutia, who came up a couple of points short of champion Ed Jones last year, and Kyle Kaiser, who was best of the rest.
Both of them should certainly feature up front. Kaiser is heading into a third straight season with Juncos' IL15, while Urrutia shouldn't have too tough a time adapting to a move from the outgoing Schmidt Peterson Motorsports team to Belardi. Still, if recent Lights history is anything to go by, the title contest won't be limited to the obvious favorites.
The big question mark is how this year's crop of rookies will fare in Lights. Much attention will be on Pro Mazda champion Aaron Telitz in a second Belardi car, given that three of his five most recent predecessors went on to win Lights as rookies. But his former Pro Mazda teammate Patricio O'Ward (if he gets a full season) and Nico Jamin are capable, too – as are Europe converts Colton Herta and Matheus Leist.
Besides Kaiser and Urrutia, the big name among the returnees is probably Shelby Blackstock, who now has to aim to become a frontrunner in a third Belardi entry after two tough campaigns at Andretti.
Gruz says… Opportunities to graduate to IndyCar might be scarce, but the field of Indy Lights has changed significantly over the off-season. While none of the new names are as high-profile as 2016's class that included European F3 champion Felix Rosenqvist or Formula Renault 3.5 star Dean Stoneman, Urrutia's two years on the Mazda Road To Indy show you don't need to be well-known to do well. Speaking of the Uruguayan, missing out on the 2016 title and budget limitations put his future in the series at risk, but with a seat at Belardi Auto Racing now secured, he will start the season as title favorite, even though Kyle Kaiser, who scored just 27 fewer points in 2016, will return as well.
The likes of Neil Alberico or Shelby Blackstock could feature more regularly at the front than before, but the more interesting question is who of the many promising rookies will be the best. Two drivers arrived from Europe, Colton Herta and Matheus Leist, both having successful campaigns in F3-level championships. Consequently, the Indy Lights car will be a step up for them, an extra burden to the usual difficulties for a rookie coming from Europe. In addition, last year's top Pro Mazda drivers Aaron Telitz, Nico Jamin and Pato O'Ward will all race in Indy Lights, although the latter is currently signed only for the season opener.
Malsher says… Without wishing to sound wise only after an event, the Indy Lights roadcourse test at Homestead Miami ended pretty much as I'd expect – Herta, Jamin, Kaiser, Urrutia were the top four, and I don't see a champion outside of this quartet.
Source: www.motorsport.com