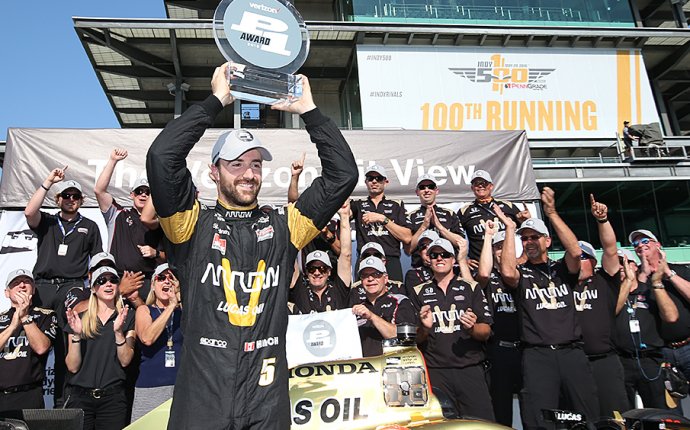 Indianapolis 500 Results Today
Rookie racer Alexander Rossi wins the Indianapolis 500 on Sunday after gambling on fuel in the final few laps. With the other leaders hitting pit road with four or five laps to go, Rossi stayed on the track, listening to his spotter, who told him to punch it and coast down the back stretch.
It was Rossi's first career win in five races. After crossing the finish line, Rossi ran out of fuel and had to be towed to victory lane. Rossi held off Carlos Munoz and Tony Kanaan late to get the win.
"I have no idea how we pulled that off, " Rossi said. "Bryan came up with an awesome strategy on pit road."
Rossi said he was unsure of just how much fuel he had for the final few laps.
"I didn't know (if he had enough fuel on the closing laps), " Rossi said. "Ryan (Hunter-Reay) was giving me a tow at the end. I'm just thankful to do this on the 100th running.
Rossi is the first rookie to win the race since Helio Castroneves in 2001.
Alexander Rossi is your 2016 Indianapolis 500 champion.
Source: www.cbssports.com