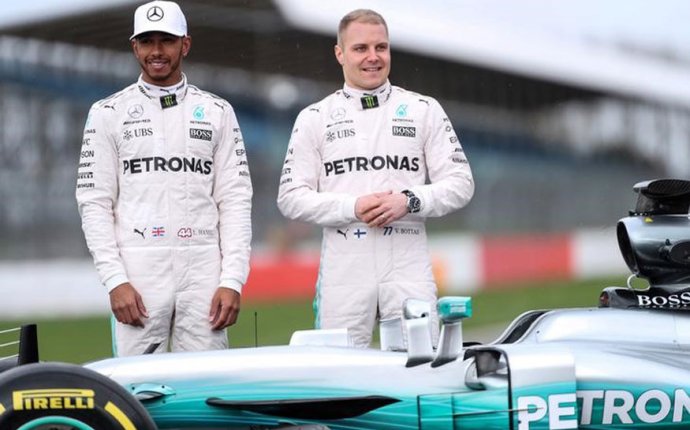 F1 Live Streaming India
Time: 10.25 am (IST - Sunday)
On TV: Star Sports Select HD 2
Live Streaming: Hotstar.com
Sebastian Vettel has seen a number of false dawns since crossing to Ferrari but the German could see good times ahead for the 'scuderia' after putting his car on the front row of the Australian Grand Prix on Saturday.
Vettel's quickest lap was nearly three-tenths of a second slower than Mercedes pole-sitter Lewis Hamilton but the four-times world champion felt he had left a better time out on the track.
"I was not entirely happy with my lap, " the German told reporters. "I was pretty happy with the end, maybe not so much with the opening of the lap where we lost a bit too much. But I think Lewis did a very good lap so I don't think - I would have loved to - but I don't think pole was up for grabs.
"On Sunday I think we can do something in the race. As I said the car feels good, we've improved it so the pace feels much better than yesterday when we had some practice."
Mercedes have swept the driver and constructors' championships for the last three years running, while Ferrari failed to win a race last season. But a raft of technical changes to the cars, including fatter tyres and improved aerodynamics, are seen levelling the playing field and Ferrari showed impressive reliability and pace during winter testing.
Vettel, who crossed to the glamour team in 2015 after four F1 titles with Red Bull, has been at pains to downplay Ferrari's prospects and hopes of a heavyweight championship battle with three-times winner Hamilton. But with Hamilton and retired champion Nico Rosberg hogging the front row throughout 2016, there would have been some satisfaction for Vettel to wedge his Ferrari between the Mercedes cars at Albert Park.
Rosberg's replacement Valtteri Bottas will start third in Sunday's race, sandwiched between Vettel and his Ferrari team mate Kimi Raikkonen.
"I think we have a good car, " said Vettel. "I think we are working well as a team, things are improving. "We had a mixed day yesterday but the confidence in the car was there from testing and I think we've showed it again.
"It's been a big winter for us, a lot of change we've gone through as a team the last 12 months. And to the better, I think the team's getting stronger, pushing very hard. I think people are fired up and we are motivated for Sunday."
Source: www.dnaindia.com