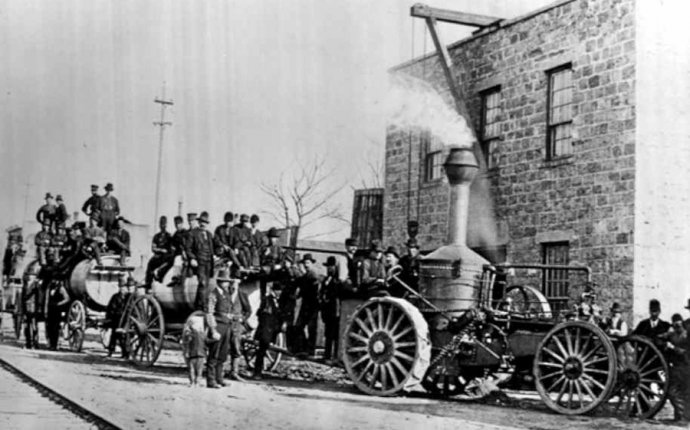 First Automobile Race
America's first auto race was held in Chicago on Thanksgiving Day, November 28, 1895. The race was the idea of H. H. Kohlsaat, the publisher of the Chicago Times-Herald. Hoping to promote this new industry and sell more papers, Kohlsaat announced on July 9 "A Prize for Motors, " with a $5, 000 purse for "inventors who can construct practicable, self propelling road carriages." The race was originally planned to run from Chicago to Milwaukee, but bad roads north of Racine forced a shorter course, and it became a 54-mile course from Chicago to Evanston and back. The start/finish line was near the current Museum of Science and Industry.
So new was the idea of the automobile to Americans that there was no general term agreed upon to describe it, and the Chicago Times-Herald invited readers to coin a new word. Some of the terms considered were Horseless Carriage, Vehicle Motor, Automobile, Automobile Carriage, and Moto Cycle. On July 15, the Times-Herald declared "Moto Cycle" the winning term.
The official race was held on Thanksgiving Day in temperatures around 30 degrees Fahrenheit, with 6 inches of fresh snow and drifts of up to 24 inches. Almost 80 entrants had been promised, but only 11 agreed to run in such weather, and just six cars arrived at the start line. Only two entrants finished: the imported and modified Benz of Hieronymus Mueller & Co. of Decatur, Illinois, driven by son Oscar, and the Duryea, built and driven by J. Frank Duryea. The Duryea crossed the finish line first, 7 hours and 53 minutes later, with an average speed of 7 miles per hour. The official distance was 54.36 miles, and this was accomplished on 3.5 gallons of gas.
Source: www.encyclopedia.chicagohistory.org