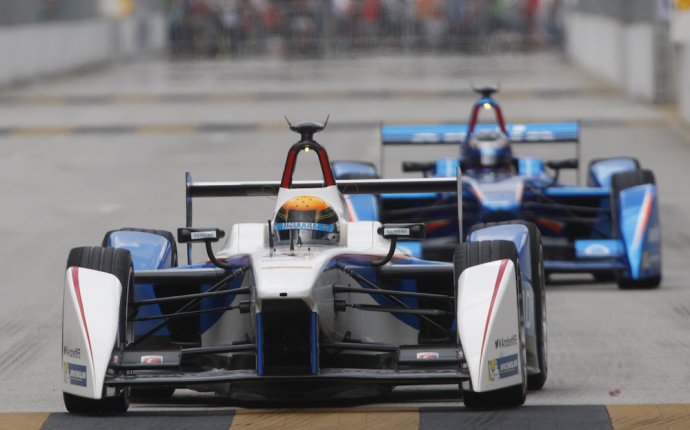 E Autosport
Honda Performance Development is the technical operations center for Honda's high-performance racing engines. A twin-turbo V6 Honda engine is what each Andretti Autosport IndyCar entry is powered by. Honda and Andretti Autosport have won 46 races together since 2003.
Learn more
Chassis
The DW-12, designed and produced by Italian manufacturer Dallara, is the chassis that is used by every participant in the Verizon IndyCar Series. Made of carbon fiber, Kevlar and other composites, the monocoque contains the cockpit (where the driver sits), fuel cell and front suspension. The engine is a stressed member of the chassis with the rear assembly containing the bellhousing, gearbox and rear suspension. The road/short oval/street construction weighs approximately 1, 575 pounds while the superspeedway composition weighs around 1, 545 pounds.
Learn more
Tires
Firestone has been a supplier of tires for IndyCar since 1996 and has been the sole tire supplier since 2000. As of December 2012, IndyCar and Firestone signed a contract extension that will see the partnership in place through 2018. The Firestone Firehawks are mounted on 15-inch rims with front tires approximately 10 inches wide with rear tires at approximately 14 inches wide.
Learn more
Source: www.andrettiautosport.com