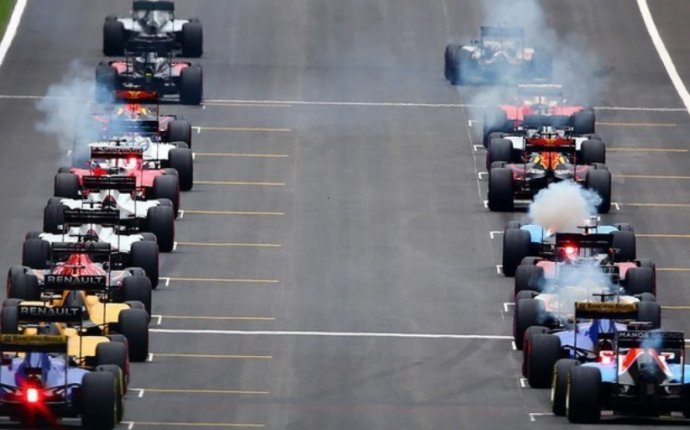 Autosport Formula 1
Fernando Alonso takes a look at the Indy 500 Borg-Warner Trophy at Andretti Autosport HQ
Another view of the Spanish driver looking at the trophy ahead of his appearance in Indy 500
Alonso has ramped up preparations for his surprise appearance by having his seat fitted
Ahead of his attempt to become only the second driver after the late Briton Graham Hill to win the Formula One championship, Indy and Le Mans, Alonso has visited his Andretti Autosport team's headquarters in Indianapolis.
The Spaniard met his team-mates on Saturday night after arriving at the Barber Motorsports Park to watch Sunday's Honda Indy Grand Prix of Alabama.
He then travelled to Indianapolis on Monday for a seat fitting and Indy 500 warm-ups on a simulator before he turns his attention to F1.
Alonso will be among the stars who take to the track for the Russian Grand Prix this weekend, the fourth race of the 2017 season.
Another view of the Formula One star having his seat fitted at the HQ in Indianapolis
Alonso sits down with a journalist to talk about his motivation behind entering Indy 500
Andretti Autosport's six Indianapolis 500 drivers pose for a picture at Barber Motorsport Park
Meanwhile, double F1 world champion Alonso sees next month's Indy 500 as a bigger challenge than the Le Mans 24 Hours sportscar race.
'The biggest task is definitely the Indy 500 for a Formula One driver, ' the Spaniard told reporters on a visit to Barber Motorsport Park on Sunday.
'I think it's quite different. It's challenging ... the level of downforce, the feeling with the car, running with a car that is not symmetric on the straights, on braking. Traffic I think is a big thing...'
Alonso believes Indy 500 is a bigger task for a Formula One driver than Le Mans
Source: www.dailymail.co.uk