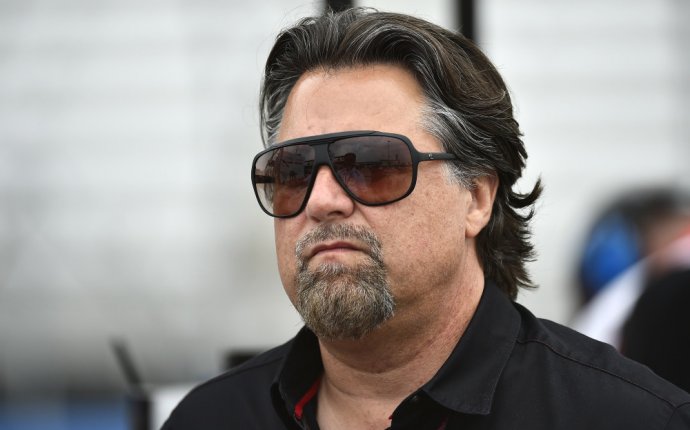 Andretti Autosport Store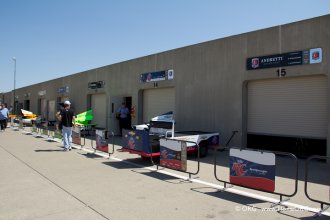 ORG Home Puts Andretti Autosport on the Fast Track
Even before the greatest spectacle in racing takes place in Indianapolis, the Andretti Autosport team is off to a winning start behind the scenes, thanks to its new ORG Home garage products. With garage cabinets and workbenches installed in five workstations, the Andretti garages in Gasoline Alley are now sporting sophisticated style and smart storage.
While the Andretti Autosport race team will go for the big win on the track, ORG Home is helping them gear up at the big event. "We bring a lot of people through our garages during the month of May, and it's important that we make a good impression with our guests and fans, " said Paul "Ziggy" Harcus, Team Manager at Andretti Autosport.
"Not only does our area look great, the biggest benefit is the ease of use ORG Home garage products provide to the mechanics and engineers. They have a place to put all of their tools and keep everything organized. The extra space the cabinets and workbenches offer enable the crew to work on the race cars more efficiently and at a faster pace, " said Harcus.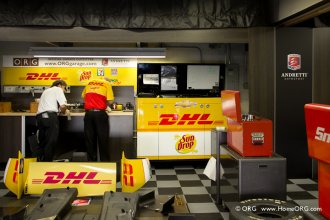 "We are thrilled to support the Andretti Autosport team by supplying them with solutions for their hard-working garages, " said Bill Lown, Vice President of Corporate Sales for The Stow Company. "We want to do all we can to make the Andretti Autosport garages look their very best while equipping the mechanics and engineers with the resources they need to work efficiently and keep their gear organized."
Functionality and aesthetics played a part in the design of Andretti Autosport garages, which began with bare concrete walls. The goal, according to Lown, was to create an environment that reflects the qualities of the Andretti Autosport brand: high performance and class.
Before/After
Rich wood-grain cabinets and sleek metal hardware were selected to add character and warmth throughout the garages. Panels in the Ambassador finish frame the spaces, concealing electrical boxes and other obstructions for a clean, finished appearance.
A place for ANYTHING and EVERYTHING
Heavy-duty garage cabinets and work surfaces provide much-needed space for Andretti Autosport's mechanics and engineers to store tools and equipment.
Cool features:
• One-inch thick sturdy shelves
• Cabinets with euro-style door hinges
• Butcherblock worksurface
• Wall accessories for small tool storage
• Metal extrusions
Because ORG Home garage products are engineered and designed for the tough garage environment, they're a perfect match for the Andretti Autosport mechanics who are accustomed to pushing everything to maximum capacity.
Get Started
Of course, you don't have to be a professional to enjoy a professional-grade garage. Available in many sizes and budgets, ORG Home garage storage solutions are offered through a nationwide network of authorized dealers who provide personalized design, organizational expertise, and professional installation.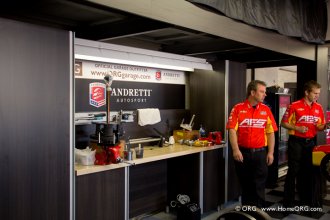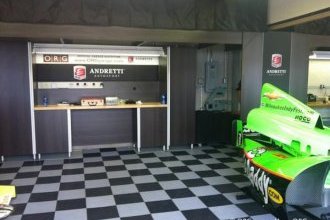 Source: www.orghome.com