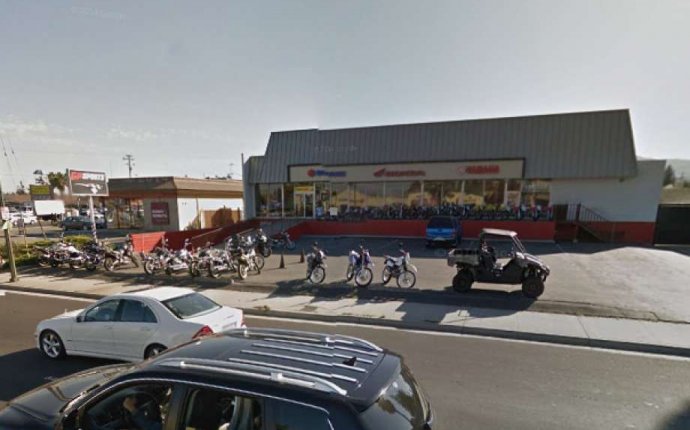 Sports San Jose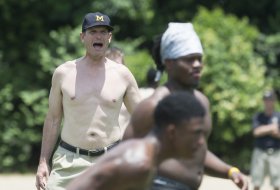 (Credit: Montgomery Advertiser)
* Please note: The Hotline will have a new home, and new url, starting Monday. The address will be posted here. Thanks in advance for your understanding // …
Week Four was a tad bit like Week Two, in that it wasn't loaded like Weeks One and Three.
There were only a handful of substantive matchups: Wisconsin-Michigan State, Stanford-UCLA, Florida-Tennessee, Texas A&M-Arkansas and, to a lesser extent, Oklahoma State-Baylor and Georgia-Mississippi.
But in general, we didn't gain a great deal of insight. And in this case, at least, I didn't make major changes to the ballot.
A few highlights …
*** Ohio State was idle but remained on top because I could find no team that deserved to displace the Buckeyes. Louisville retained the No. 2 spot and Alabama the No. 3 after each dispatched creampuffs.
*** Wisconsin jumped two positions, to No. 4, after beating Michigan State.
I didn't give that victory more weight for the badgers, however, because of the result from South Bend, where Notre Dame lost to Duke — Duke! — and thereby undermined the significance of MSU's win on the same field last week.
Stanford jumped five spots, to No. 7, after collecting its first quality win of the season, at UCLA.
(No, I'm not counting USC as a quality win for the Cardinal. And I'd guess that anyone who has watched the utter mess that is the Trojans would agree with my assessment.)
(Credit: AP Photo)
Please note: The Hotline will have a new home, and new url, starting Monday. The address will be posted here. Thanks in advance for your understanding.
Last week: 2-2-1
Season: 7-7-1
Five-star special: 2-1
All picks against the spread.
Lines taken from vegasinsider.com (opening lines used)
San Jose State (plus-6) at Iowa State: Tough kickoff time for the visitors (9 a.m. PT), who have a litany of issues and might have to lean on a freshman quarterback (Josh Love). But ISU is simply dreadful. Pick: San Jose State.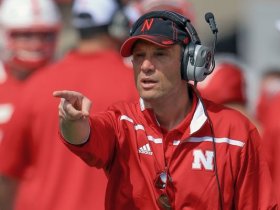 Oklahoma State (plus-10) at Baylor: After Northwestern State, SMU and Rice, the Bears finally face legit competition. I expect the Cowboys, who were tested last week by Pittsburgh, to cover and to win the game outright. Pick: Oklahoma State.
Arkansas (plus-2.5) vs. Texas A&M (in Arlington): The Hogs just might be the second-best team in the SEC West. If they win in College Station after the Fort Worth OT escape, it might be time to declare them the best team in Texas, too. Pick: Arkansas.
Nebraska (minus-6) at Northwestern: Any other year, and Northwestern as home underdog would be too attractive to pass up. But any other year, the Wildcats aren't losing at home to teams like Western Michigan and Illinois State. The Riley train rolls on. Pick: Nebraska.
LSU (minus-2.5) at Auburn: The Termination Bowl. Never bet against The Hat doing what it takes to escape with his coaching life. Pick: LSU.
Straight-up winners: San Jose State, Oklahoma State, Arkansas, Nebraska and LSU. (Yep, all road teams.)
Five-star special: Arkansas. Has lost the past two to Texas A&M in overtime. The Hogs' fortunes take a decided turn for the better..
*** Here's episode 2 of the College Hotline podcast, with guest Chris 'Rankman' Dufresne, former national columnist for the L.A. Times and co-founder of TMGcollegesports.com. We addressed the SEC as a destination for homeless quarterbacks, Big 12 expansion chaos and several Pac-12 topics, including a deep dive into USC's football woes and the university's misguided approach to hiring.
We touched on several matchups Wednesday with my Four Questions for Week Four post. One game I purposefully did not addressed in much detail, in part because I was saving it for this space, is the Cal-Arizona State duel.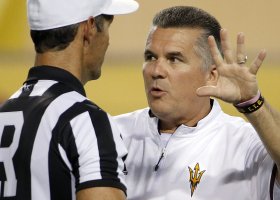 The relevant number for me is not Cal's national ranking in run defense (126th) or ASU's national ranking in pass defense (128th, which is dead last). Nope, it's this:
119
That's the combined point total in the highest scoring conference game in Pac-12 history: Cal 60-59 over Washington State two years ago. It will be in jeopardy late (late) Saturday night.
Remember Oregon's crazy, 61-55 triple-overtime victory over ASU last season? This weekend's tangle in Tempe could make that seem like amateur hour.
Chris Dufresne, the longtime national college football columnist for the L.A. Times and co-founder of the TMGcollegesports.com, joined me for episode 2 of the podcast.
* We addressed the SEC as a landing spot for discarded quarterbacks from other Power 5 conferences.
* We looked at the impetus for Big 12 expansion (that would be Oklahoma's loose-lipped president, David Boren) and the state of Texas under Charlie Strong.
* And yes, we hit on several Pac-12 topics, including a deep dive into the wayward culture of USC football, from the impact of the sanctions and all the coaching changes to the university's misguided insistence on hiring from within.
As Dufresne also noted: The last decade might have unfolded differently if the Trojans had converted on fourth-and-two against Texas.
And please note: The Hotline podcast is available on iTunes.
Welcome to a new feature here on the Hotline, pegged to the start of conference play en masse.
Still to be determined is whether the number of questions matches the number of the week. (The thought of 11 questions for Week 11 seems a tad daunting, but that's for another day.)
Starting with the Sam Darnold Experience on Friday night in Salt Lake City, I'll be watching for answers to these questions:
Are the L.A. schools tough enough?
On the surface, that might seem ridiculous. USC and UCLA, with their tradition and recruiting base, shouldn't have a toughness issue. (If managed to maximum efficiency, they should not have any deep, structural issues relative to their Pac-12 competition.)
But they do have a toughness issue, and their opponents this weekend, Stanford and Utah, are the most physical teams in the conference.
The Pac-12's non-conference season is over save for a smattering of dates, two of which involve fast-fading Notre Dame.
The performance thus far is fair-to-middlin' …:
vs. ACC: 1-0
Big 12: 3-0
Big Ten: 1-3
SEC: 0-2
Power Five: 5-5
FBS: 16-8
The notable results could be broken into a handful of categories:
Best win: Cal 50, Texas 43: Quality victory unto itself given that Texas was ranked 11th when it arrived in Berkeley.
But this also qualifies as the Pac-12's best win by default. The options — ASU over Texas Tech, Stanford over Kansas State, Oregon over Virginia or UCLA/Utah over BYU — aren't exactly impressive.
We'll update the bowl math, then get into the events of Saturday evening.
At 1-2, the Spartans must win five of their final nine to be eligible for the postseason. Two of those nine are the daunting short-week roadtrips to Boise State and San Diego State.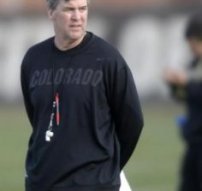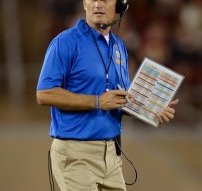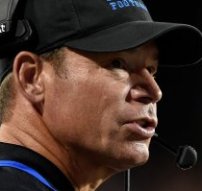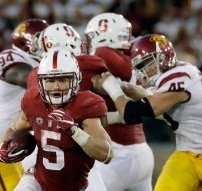 Source: blogs.mercurynews.com