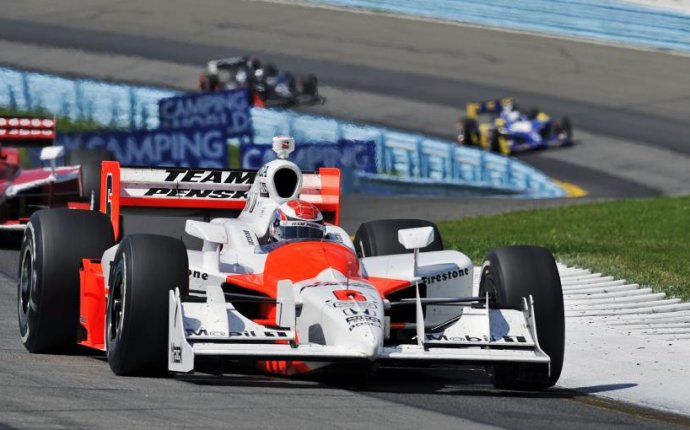 New York Auto Race Tracks
Satisfy a need for speed with authentic, action-packed New York race car driving experiences!
Rev some of the most impressive engines in the auto world! Cloud 9 Living's collection of NY driving experiences is your fastest way to get into a race car and on to a track where speed limits don't exist!
Make any dream to drive a race car come true on the very same asphalt the pros zip along, at the renowned Pocono Raceway! Hop straight into the driver's seat of a real, Sprint Cup style stock car for the most unforgettable New York race car driving in the area. Enjoy a thorough pre-driving orientation, covering key racing topics like car mechanics, driving lines, acceleration and braking strategies, track geography, safety protocol, and track communication techniques. Then suit up in driving gear and head to a crew vehicle for a demo lap on the racing turf, getting a good feel for the lay of the Pocono land. Roll back into pit road and get ready to drive a stock car in NY!
Or, experience real race car driving from the exhilarating perspective of the passenger's seat! Don racing gear, strap into the stock car, and hang on tight as a professional driver rockets the car around the track. Experience the thrill of unleashing the race car's full 600-horsepower potential — reaching speeds of 120+ MPH, dukin' it out with G-force around the track's curves, and burning rubber to provide the ride along of a lifetime!
And the New York race car driving doesn't stop there! If Formula 2000 racing is more your speed, Cloud 9 Living has the connections to get you going from zero to 60 MPH in under five seconds. Embark on an unparalleled racing experience featuring half-day, full-day or three-day coaching options in either NY's Pocono Raceway or NJ's nearby New Jersey Motorsports Park.
Have a hankering to get a hot rods roaring down a straightaway at breathtaking speeds? Head to Pocono Raceway or Englishtown, NJ's Raceway Park for an adrenaline rush like no other! Dare to take on the world of dragsters — for either a thrill ride or a full-on driving duel on the track! From the smoky burnout as the engine revs, to the car's launch and G-force filled acceleration — it's tough to forget this type of NY race car driving!
Curb any craving for more side-by-side racing with a friendly Camaro competition! Make New York race car driving dreams come true in a fast 'n' flashy muscle car that boasts speeds of 100+ MPH in a matter of seconds at Raceway Park.
So†who's ready to start their engines?!
Go full-throttle with New York race car driving experiences — on the very same tracks as the pros!
The New York and surrounding areas boast some of the finest racing experiences around, on the best-known tracks in the nation. Whether it's laps in a stock or Formula 2000 car, or friendly competition down a strip in a Camaro or dragster — it's time for you to make unforgettable memories on famous asphalt!
Head to Pocono Raceway in Long Pond, Pennsylvania to hop into a stock car or Formula 2000 set of wheels. Notoriously known as the "Tricky Triangle, " the 2.5-mile superspeedway features a unique set of three turns. The turns are modeled after those from three other race car driving tracks: the late Trenton Speedway, the Indianapolis Motor Speedway, and the Milwaukee Mile. These turns are situated in such a way that each of the track's straightaways vary in length, adding an extra element of competitive challenge for NASCAR drivers and their crews.
And when it comes to the Formula 2000 race car experiences on the infield, Pocono's not one, not two, but three interior road courses can't be beat! The North Road Course's 1.5-miles cover nine exhilarating turns and two heart-pounding straightaways, with the longest one being a 1, 700-foot stretch. The South Road Course fills its 1-mile with 10 turns and three straight shots; meanwhile, the East Road Course offers 13 turns and four straightaways over 1.4 miles, with the longest stretch being 1, 545 feet. No doubt, Formula 2000 pros and enthusiasts alike are easily in for the racing experience of a lifetime on any of this Pocono asphalt!
New York race car driving experiences stretch beyond the famous reaches of the Pocono Raceway, and into New Jersey territory as well.
The New Jersey Motorsports Park certainly does not disappoint when it comes to its road courses. Showcasing two courses within this world class complex, it's a hub for high speeds, intense turns, and even elevation changes along the way! Burn rubber on the Thunderbolt Raceway's 2.25-miles and 12 turns, or challenge the Lightning Raceway's 1.9-mile circuit of asphalt with 10 corner-turns! Both are guaranteed to deliver a race car driving experience that gets engines revving and adrenaline pumping!
And then there's Raceway Park in Englishtown, NJ — the perfect location for friendly competition among dragsters and muscle-bound Camaros. Sporting two dragstrips, the park is home to several racing records, thanks to its reputation for optimal traction and speed-inducing air above sea-level.
Source: www.cloud9living.com