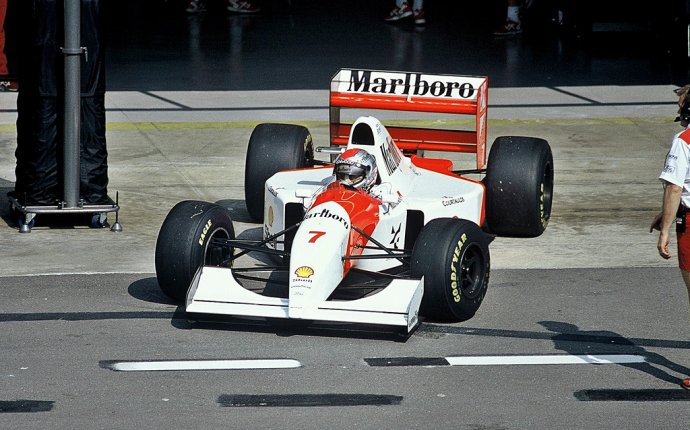 Michael Andretti McLaren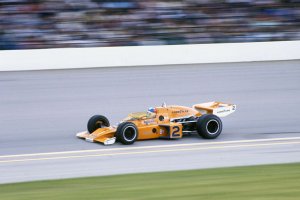 After an absence of 38 years, McLaren is to return to the Indianapolis 500 next month, using Honda engines.
On May 28th 2017 McLaren will enter a single car in the 101st Indianapolis 500, powered by Honda. The car will be run by the Andretti Autosport team, headed by founder, owner and Chief Executive Officer Michael Andretti, a former IndyCar champion who raced in Formula 1 for McLaren alongside the legendary Ayrton Senna for a single season (1993) and is the son of three-time IndyCar champion and one-time Formula 1 champion Mario Andretti.
The McLaren-Honda-Andretti entry, a Dallara DW12 chassis as used by all IndyCar teams, will be driven by current McLaren-Honda Formula 1 driver Fernando Alonso, who has started 275 Grands Prix, has won 32 of those races, has become Formula 1 world champion twice, and has been Formula 1 runner-up three times.
Its engine will be a Honda 2.2-litre twin-turbo V6, limited by IndyCar regulations to 12, 000rpm.
Since the Indianapolis 500 will take place on May 28th, the same day as the Monaco Grand Prix, Fernando will not race at Monaco this year. The Indianapolis 500 will be the only 2017 IndyCar race in which Fernando will compete, however, and the Monaco Grand Prix will therefore be the only 2017 Formula 1 race in which he will not compete.
In due course McLaren-Honda will announce the identity of the driver who will race Fernando's car at Monaco.
Fernando Alonso:
"I'm immensely excited that I'll be racing in this year's Indy 500, with McLaren, Honda and Andretti Autosport.
"The Indy 500 is one of the most famous races on the global motorsport calendar, rivalled only by the Le Mans 24 Hours and the Monaco Grand Prix [which Fernando has won twice, one of those victories at the wheel of a McLaren (in 2007)], and it's of course a regret of mine that I won't be able to race at Monaco this year. But Monaco will be the only 2017 Grand Prix I'll be missing, and I'll be back in the cockpit of the McLaren-Honda MCL32 for the Canadian Grand Prix in Montreal in early June.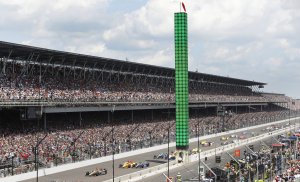 "I've never raced an IndyCar car before, and neither have I ever driven on a super-speedway, but I'm confident that I'll get to grips with it fast. I've watched a lot of IndyCar action on TV and online, and it's clear that great precision is required to race in close proximity with other cars on the far side of 220mph [354km/h]. I realise I'll be on a steep learning curve, but I'll be flying to Indianapolis from Barcelona immediately after the Spanish Grand Prix, practising our McLaren-Honda-Andretti car at Indy from May 15th onwards, hopefully clocking up a large number of miles every day, and I know how good the Andretti Autosport guys are. I'll be proud to race with them, and I intend to mine their knowledge and expertise for as much info as I possibly can.
"I've won the Monaco Grand Prix twice, and it's one of my ambitions to win the Triple Crown [the Monaco Grand Prix, the Indianapolis 500 and the Le Mans 24 Hours], which has been achieved by only one driver in the history of motorsport: Graham Hill. It's a tough challenge, but I'm up for it. I don't know when I'm going to race at Le Mans, but one day I intend to. I'm only 35: I've got plenty of time for that."
Zak Brown (Executive Director, McLaren Technology Group):
"As an American, albeit one who fell in love with Formula 1 at a very young age, I've always regarded the Indy 500 as a fantastic motor race.
"For that reason I'm particularly delighted to have been able to bring McLaren back to Indianapolis in my very first year as McLaren's Executive Director. Michael [Andretti] is an old friend of mine, and a man I respect enormously, and his Andretti Autosport organisation is one of the best in the business. Michael is a winner – indeed his team won the Indy 500 last year with Alexander Rossi, who will be one of Fernando's team-mates at Indy next month – and I couldn't be happier that Fernando will be making his IndyCar debut in one of Michael's cars.
Source: www.mclaren.com