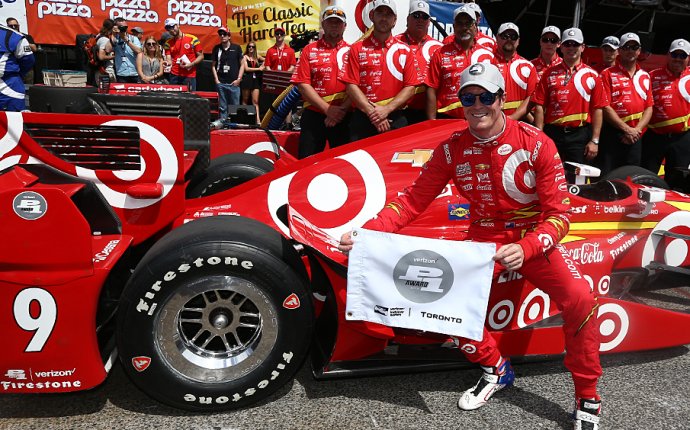 Indy Toronto Results
P.
N°
Driver
Team (Engine)
Time
12
Penske (C)
1hs
"The Verizon Chevrolet team has been doing a great job. Obviously we have been playing catch-up all year, but every race they are executing. We are getting great strategies, great cars. We just have to keep chipping away, chipping away at this and see if we can have a shot at this. (On being second in points) I don't know what the points situation is right now, all I know is that we have to keep finishing ahead of the No. 22 (Simon Pagenaud) if we want a shot at the title."
1.5275
"I'm smiling because I know we didn't win, but the Pennzoil Chevrolet car was really strong. When we felt the car vibrating and I was just telling Roger, 'Hey listen, it's just vibration. But let's not pit.' Then, all of a sudden I felt the car pulling and the tire just gave up. I'm not sure why. I noticed the curb in Turn 5, it could be. I don't know. Finally, we got a little break on the yellow. It put us back in the position to fight. Unfortunately, it was very difficult to pass so I tried everything I could, and in the end I was like, 'OK this is the chance, ' but Will had like six push to pass. I only had three. It was very difficult to get the tires going but Roger and the entire Pennzoil Chevrolet guys, man, I'm so proud to be part of this team. These guys are never giving up. Thanks everyone. Let's keep going. Let's move to the next one."
Schmidt (H)
2.5303
"As we're coming out of that last restart, I saw everybody in the last section get to their feet and I was just hoping I didn't screw it up. It was obviously a great day to have a good day and for once we caught a lucky break in Toronto. I'm not going to lie and sit here say we had third place pace. We really struggled on blacks in the middle stint. But as the cloud cover came out in that last stint, the track really kind of came to us so we had to save fuel. The car was there. Can't thank Arrow Electronics and the Schmidt Peterson guys enough. To do it here in Toronto, Petro Canada, Pizza, Pizza on board for the weekend. There's going to be a party tonight in Hinchtown for sure."
10
Ganassi (C)
3.7758
"I think we had something for (James) Hinchcliffe. For sure, I think they had to save fuel and I didn't. It was a risky move for us but it worked out. Big props to Todd (Malloy, lead engineer), Barry (Wanser, strategist) and my NTT Data guys. We're getting there... we're getting closer and closer every weekend."
14
Foyt (H)
4.0568
"A difficult weekend that ended up quite sweet for the No. 14 car with a fantastic result after having had a difficult qualifying and then going through the field. Larry and the engineers made the right call for the strategy and the ABC Supply Honda worked really well and the pit stops were really fantastic. I was able to overtake a few cars on track. We were able to save fuel which was really tight, but a couple yellows saved us. I'm proud of my guys, we achieved a really good result."
5.1145
"The team did an amazing job and that's what allowed me to be in the top six in the SMP Racing car. Sixth place is great for the points championship and we're going to aim for even more next time. Thanks to the SMP crew and now we'll focus on Mid-Ohio."
11
KVSH (C)
5.6393
"Obviously it was not the result the Hydroxycut - KVSH Racing Team was looking for today. I think the car was better than that, it was hooked up, but we seem to degrade the red tires too much. On blacks we seem to be strong. The real problem was that yellow for 'track repair.' It was a killer because I was managing the red tires at that point, which were falling off really bad, and once the yellow came out I had to make the restart on those and it was game over. I am disappointed about the result, but in the group of guys that were with us, we are not the ones who came out the worst. It is not where we want to finish, but we did the best with what we had."
6.1020
"Obviously not the result that we wanted today for Team Target after starting on pole and leading all those laps in the first few stints. It was looking like it was going to be our race all afternoon but the timing of how everything worked out just took it away from us. It was just about as frustrating of a race as you can have."
Source: www.motorsport.com