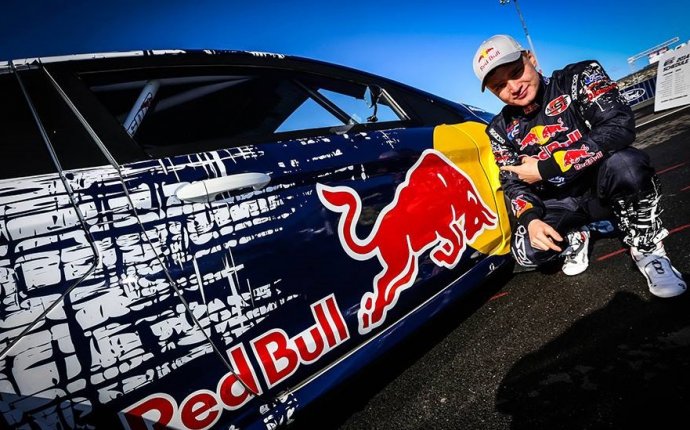 Global Rallycross Logo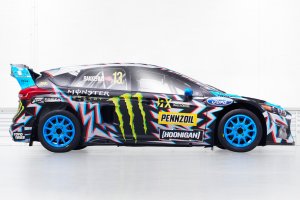 The Focus RS build is a global collaboration between Ford Performance, Block's Hoonigan Racing Division and U.K.-based M-Sport. Featuring all-wheel drive, a new EcoBoost® engine producing 600 horsepower, and a 0-60-mph launch time of less than two seconds, Ford Focus RS Rallycross cars are optimized for competition.
Power: 600 hp / Torque: 650 NM ft·lb. Capable of 0-60 mph/under 2 seconds.
Body: 2016 Ford Focus RS, seam welded and reinforced. M-Sport designed, homologated FIA-spec roll cage. Custom body design by Ford Performance and M-Sport, UK. Bespoke underbody protection.
Engine: M-Sport / Ford Performance designed 2000cc 4 cylinder, Garrett Turbo charged.
Transmission: Sadev 6-Speed Sequential along with Sadev rear diff and centre diff release unit.
Suspension: Reiger.
Brakes: Brembo.
Interior: Recaro seats, Cosworth, engine management and data logging, M-Sport multi function bespoke steering wheel.
Wheels: OZ 8"x17".
Tires: FIA homologated; rallycross.
The RX43 (rallycross #43) was initially developed by M-Sport as Ken Block's rallycross car for the 2013 Global Rallycross Championship and X Games rallycross events. It was also Block's Gymkhana SIX and Gymkhana EIGHT picture car. RX43 is optimized for massive torque, off-the-line launching ability and is highly competitive in rallycross competitions. For FIA World Rallycross in 2014, and because RX43 was tied up with national events, M-Sport assembled an identical car that was called RX43B. Setup (suspension, differentials, engine maps, etc) is tuned to each individual event.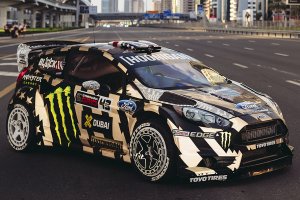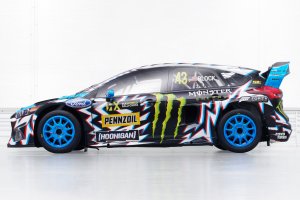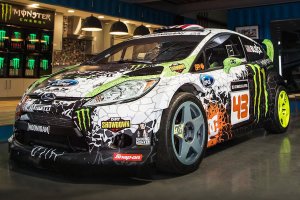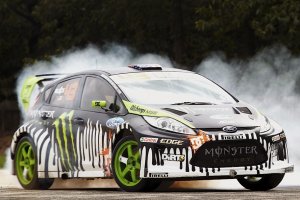 Source: www.hooniganracing.com