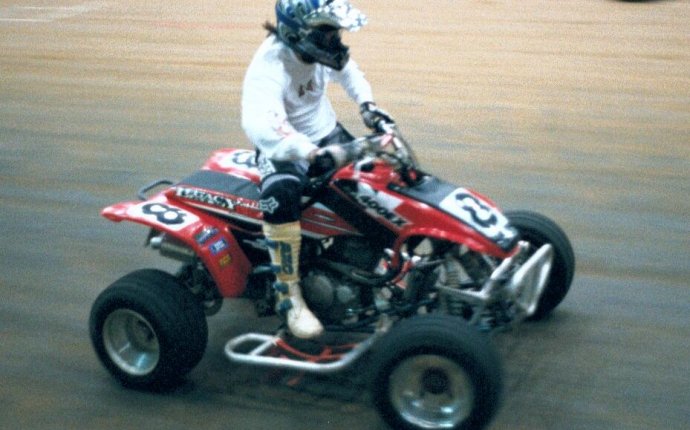 Honda Racing Team Logo
This is a Honda press release regarding a unique sponsorship agreement between Honda's U.S. motocross and roadrace teams and Universal Studios. This agreement, in MD's opinion, is perhaps the best evidence yet of the growing acceptance of motorcycle racing in the U.S. as a mainstream, family-oriented sport. We hope this is the beginning of a trend.
UNIVERSAL STUDIOS CONSUMER PRODUCTS GROUP TEAMS-UP WITH HONDA MOTORCYCLE RACING TEAMS FOR SPONSORSHIP AND REPRESENTATION AGREEMENT
Agreement will highlight Universal Studios' Woody Woodpecker as Honda's Official
Team Mascot and also feature Jurassic Park 3 in 2001.
Division today announced a unique Honda Racing Team sponsorship and exclusive
representation agreement with Universal Studios Consumer Products Group (USCPG).
The companies have formed an innovative motorsports relationship. The multi-year
partnership creates a sponsorship that will feature Universal Studios' character Woody
Woodpecker as Team Mascot for both the Honda Motocross Racing Team and the Honda Road
Racing Team. Universal Studios will become the primary racing team sponsor for two
motocross and two road racing events in 2001 and 2002. Additionally, Universal Studios
will represent the merchandising and promotional rights to Honda Racing Team's motocross
riders, Sebastien Tortelli, Ezra Lusk, Ryan Hughes and roadrace riders, Nicky Hayden and
Miguel Duhamel.
Feature-length Universal Studios films will be showcased with special designs on
the bodywork and uniform of one Honda Racing Team bike and rider for each of the
selected races. Although the specific races have not been determined, Jurassic
Park III, the third chapter of one of the most successful film franchises in
Universal Studios' history, scheduled for release on July 18, 2001, will be
featured on the 2001 Honda Racing Teams. The development and implementation of
the global merchandising program for The Jurassic Park franchise has to date
resulted in over $2.5 billion in retail sales and over $250 million in
promotional media support.
"We are very pleased to bring Universal Studios into the Honda racing family, "
said Ray Blank, vice president of Honda's Motorcycle Division. "As leaders in
our respective industries, Honda Racing and Universal Studios will see
'Performance First' reach new heights in the coming years."
The selection of the feisty red-headed Woody Woodpecker as official Team Mascot
is a perfect compliment to the Honda Racing Teams featuring the Red Riders.
During the 2001 and 2002 racing seasons, Woody Woodpecker will be featured in
AMA sanctioned (American Motorcyclist Association) Honda factory racing
efforts in Supercross, national motocross, and national road racing
competition. A special Woody Woodpecker/Honda Racing Team logo has been
developed and will be featured on the CR250R, CBR600F4i and RC51 racing bikes,
the racer's uniforms, the Racing Team trucks and promotional materials.
"Cross-licensing between entertainment and motorsports has been a very
successful combination for Universal, " said Elliot Lederman, vice president,
licensing and sports, Universal Studios Consumer Products Group. "Universal has
had successful programs with NASCAR Champions Jeff Gordon and Bobby Labonte,
NHRA Funny Car Champion, John Force and Formula One Champions, WilliamsF1 . We
are very proud to have the opportunity to sponsor and represent Honda, the
Source: www.motorcycledaily.com