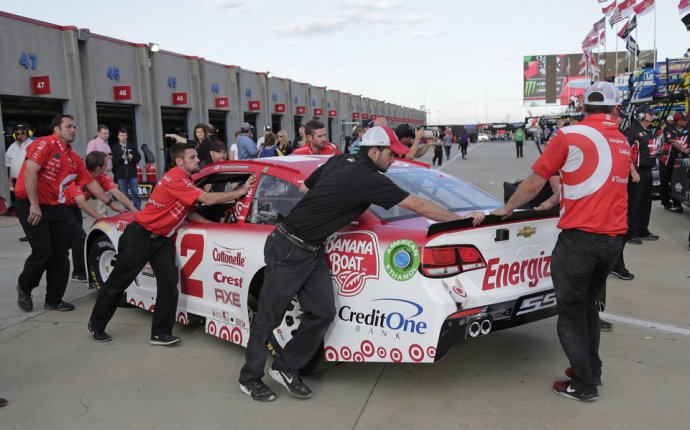 October Race in Charlotte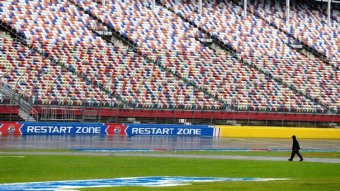 "Daylight Racing Time" is back at Charlotte Motor Speedway. The Bank of America 500, NASCAR's homecoming, returns to its original afternoon starting time on Sunday, Oct. 8, in a move geared for on-track competition and a schedule-friendly weekend format for families.
"Charlotte's so tricky, especially when the sun's out, " said seven-time NASCAR champion Jimmie Johnson, the driver of the #48 Lowe's Chevrolet SS. "And, the track's finally aging and getting to a place with a lot of character (so) that a day race will allow us to run so many more lanes and, I think, create such an entertaining and compelling race ... I'm really excited for a hot, slick, day race."
Charlotte Motor Speedway News, Links and Track Stats
1 Related
Charlotte's iconic 1.5-mile superspeedway hasn't scheduled a daytime Bank of America 500 since 2002, but a return to the traditional Friday-Saturday-Sunday format offers families an unmatched opportunity to enjoy two sun-drenched afternoons of racing at an affordable price. Kids' tickets cost just $10 for the Bank of America 500 and are FREE for every other event.
The schedule enhancement means Charlotte Motor Speedway's annual calendar will offer NASCAR fans their choice of showcase events that start in the afternoon (Bank of America 500), in the evening (May 28 Coca-Cola 600) and at night (May 20 Monster Energy NASCAR All-Star Race). Additionally, the average early-October daytime high temperature for the Charlotte region is 72 to 75 degrees - the perfect temperature for fans to enjoy fall sunshine at the speedway.
Johnson's Hendrick Motorsports teammate, Dale Earnhardt Jr., supports the move to a daytime start. "You've got a better opportunity for a good race during the day, " said Earnhardt, the driver of the #88 Nationwide Chevrolet SS. "There's a bit of a science to it - the track surface is hotter, the track is slicker and the groove is wider. You want guys sliding around, having to get out of the gas and able to move around. That's why I think Charlotte races better during the day. In practice during the day, you see us running against the wall and moving all over the place. That's what you'd see in the race. I think this is a good move for Charlotte."
Kevin Harvick, the 2014 NASCAR champion and the driver of the #4 Jimmy John's Ford Fusion, echoed his fellow drivers' sentiments.
"I like racing in the day, especially here at Charlotte, " Harvick said, "because it seems like the cars move around more and it's harder to get a hold of your car."
Bojangles' Pole Night remains under the lights at 7 p.m. on Oct. 6 while the NASCAR XFINITY Series Drive for the Cure 300 presented by Blue Cross Blue Shield of North Carolina will run at 3 p.m. on Saturday, Oct. 7. The exhilarating second round of the Monster Energy NASCAR Cup Series playoffs begins with the Bank of America 500 at 2 p.m. on Sunday, Oct. 8 on NBC. Race times are subject to change.
"We've heard from fans and from several drivers about how much fun it is to race during the daytime at Charlotte Motor Speedway, " said Marcus Smith, speedway president and general manager. "A return to 'Daylight Racing Time' also builds on our commitment to being 'FANS FIRST' by providing families with affordable, world-class entertainment on a Sunday afternoon. Everyone should set their clocks for 'Daylight Racing Time, ' because it's going to be an unforgettable weekend of racing."
To purchase tickets, camping and race-day upgrades to the 10 Days of NASCAR Thunder or the Bank of America 500, fans can call the speedway ticket office at 1-800-455-FANS (3267) or shop online at www.charlottemotorspeedway.com.
- Charlotte Motor Speedway -
In other programming news: the fall race at Martinsville is now scheduled for a 3 p.m. ET start; and the fall Texas race will be broadcast on NBCSN.(NASCAR.com)
Source: www.espn.com