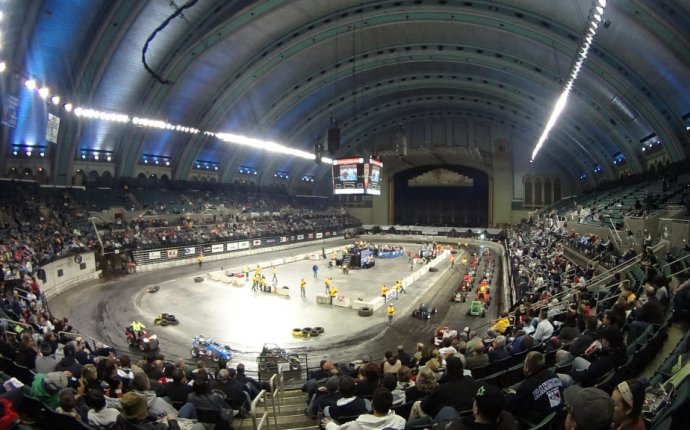 Atlantic City Indoor Race
Indoor Auto Racing is set to speed back into Boardwalk Hall for the 15th Annual Atlantic City Indoor Races on Friday, January 27, 2017 at 7:30 p.m. and Saturday, January 28, 2017 at 7 p.m. The two day event will wrap up the 2016-2017 Indoor Racing Championship Series fueled by VP Racing Fuel.
Friday night's program will once again include the fan favorite, four 20 lap events for the TQ Midgets. Twenty cars will start each race, and the fastest driver from time trials will start in the seventh place in each race. At stake in these races will be eight spots in Saturday night's prestigious 40 lap Gambler's Classic TQ Midget feature. Drivers will have two ways to race their way into Saturday night's main event. The four drivers that win Friday night's events will automatically lock themselves into Saturday night's race. In addition, the next four highest point earners from Friday will also lock themselves in Saturday's main event. With points being awarded based on finishing position in the races and their time trial position earlier in the day, every position will matter. The Slingshots and Sr. Champ Karts will also run qualifying events.
Saturday's program will consist of heat races and last chance qualifiers for the TQ Midgets followed by feature events for the Slingshots and Champ Karts. The program ends with the traditional 40 lap TQ Midget feature event, where Anthony Sesely of Matawan, NJ became the first three time winner of the prestigious event.
Source: www.boardwalkhall.com