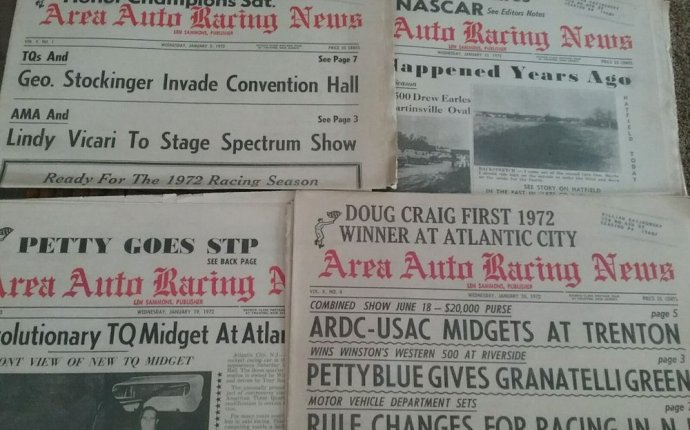 Auto Racing News
Advance Auto Parts Clash
VegasInsider.com Alright, let's get this 2017 NASCAR party started. It's been way too long and I need my NASCAR fix.
We've got a new series name to get used to - Monster Energy NASCAR Cup Series - and we've got some new race format and playoff changes as well. We'll talk more about that next week for the Daytona 500, but let's discuss Saturday night's Clash at Daytona and try to kick off the season with a winner right out of the gate.
The Advance Auto Parts Clash at Daytona is a 75-lap non-points race featuring drivers that participated in last seasons playoffs or won a pole, won past Clashes or have been former Daytona pole winners. There are 20 eligible drivers with the field set at 17 just because Greg Biffle no longer has a ride and the retirements of Tony Stewart and Carl Edwards.
NASCAR has been running some version of this race prior to the Daytona 500 since 1979. It used to be called the Busch Clash and later was changed to the Bud Shootout and for the past few seasons its been known as the Sprint Unlimited. The race will be split into two segments with a mandatory pit stop after 25-laps. With it being the first real race of the season, no points being involved, the field limited to the best drivers, and the race being so short, the action is always action packed.
This race also serves as a great Daytona 500 tune-up for crew members and drivers like Kyle Busch who has a 2012 Clash win on his resume, but his first Daytona 500 victory keeps eluding him.
"I think anytime we ever go down to Daytona, whether it's with a new car or whether it's with a different rules package or what have you, we always look at the Clash, as they call it now, as a race to watch to see exactly what's going to happen and what characteristics you have in your racecar and things, " Busch said.
"It's a learning experience for everybody, whether you're in the race or whether you're out of the race and not in it. For us, we're curious to see how the car is going to race and how it's going to handle and what it's going to react like. Things aren't too drastically different with speedway racing this year, so there will be less to get used to."
The racing we'll see during the entire Daytona Speedweeks will be similar to what we've seen on restrictor-plate tracks the past two seasons - the race package is the same, so it serves well to see what happened last season at the four regular season races between Daytona and Talladega as well as what happened in this exhibition race that Denny Hamlin won.
Brad Keselowski 9/2
Joey Logano 13/2
Jimmie Johnson 7/1
Kyle Busch 8/1
Denny Hamlin 8/1
Kevin Harvick 17/2
Matt Kenseth 17/2
Martin Truex Jr. 10/1
Chase Elliott 10/1
Kyle Larson 15/1
Kurt Busch 15/1
Austin Dillon 18/1
Jamie McMurray 18/1
Source: www.vegasinsider.com