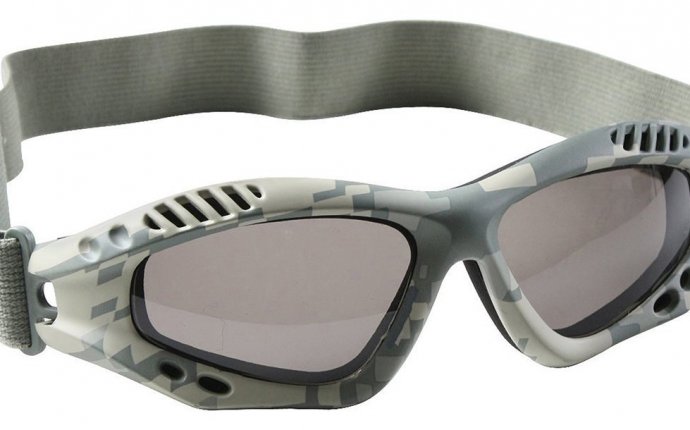 Auto Racing Goggles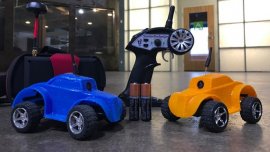 Gnarly Racers, in 3D-printed prototype form
Perhaps you like the idea of FPV (first-person view) drone racing, but you're a little uncomfortable with the thought of piloting a rapidly-moving quadcopter through the air. If you are, then maybe FPV car racing would be more to your liking. Although hobbyists have been doing it on a DIY basis for years, there's a relatively low-priced new kit that contains everything you need.
Made by Morris Innovations (who previously brought us the Vidius VR drone), Gnarly Racers are 1/36-scale radio-controlled race cars that come complete with an onboard 5.8-ghz video camera.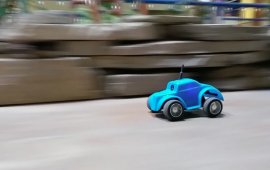 It transmits video live to the included video monitor and FPV goggles.
Each car is 2.5 inches tall by 5 inches long (6.4 x 12.7 cm), has a top speed of 20 mph (32 km/h), a radio range of 250 ft (76 m) and can run for over 15 minutes per charge of its 200-mah battery – a complete charge takes less than 45 minutes.
Users can choose between an automatic mode in which they just pull the controller's trigger to go, or a manual mode in which they get better performance by shifting gears. Up to eight of the cars can be raced against each other at a time, without any interference occurring.
A kit containing a car, controller, and FPV goggle/monitor combo is available now via the Gnarly Racers Indiegogo page, for a pledge of US$187. Assuming the product reaches production, shipping is estimated for August. The planned retail price is $249.95.
Source: newatlas.com